Vegan Lentil Soup with Kale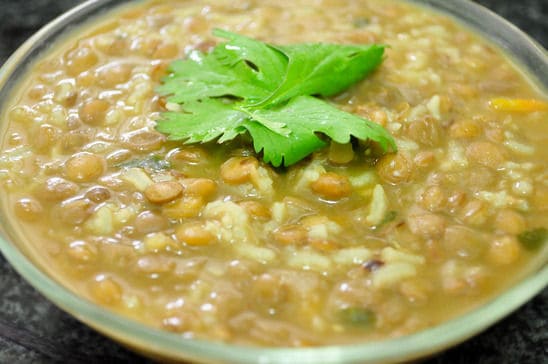 Total time:
1 hour 20 mins
Prep time:
10 mins
Cook time:
1 hour 10 mins
Author:
Judy O'Neill
Try this hearty vegan recipe!
Ingredients
4 cups vegetarian broth
¼ cup french lentils
¼ cup wild rice
¼ cup regular lentils (red, yellow work well, too)
¼ cup steel cut oats or barley
2 cups chopped kale
Directions
Bring broth to a boil and add all ingredients, stir.
Cover and simmer on low for 45 minutes to 1 hour.
Stir in kale and simmer for an additional 10 minutes and serve.
Top Selling Health Drink
Now that you're looking for something healthy to eat, why not keep the positive food choice going? Try replacing a meal or snack with a shake, like UltraNourish.
UltraNourish's 16 grams of pea protein, 7 grams of fiber and 1,450 mg of greens will satisfy your hunger and keep you feeling full for hours! Shake-up Ultranourish and in minutes you'll get a great, low calorie drink that also provides the fruits, antioxidants, probiotics and more missing from you daily diet.
Revitalize your entire body, your outlook and your day with just one glass. Learn More.
Like this article? Sign up today for our FREE newsletter!
Liver health articles, recipes and special offers
FREE E-Cookbook with 10 liver healthy recipes
Join 100,000+ Happy Subscribers