UltraThistle®
90 Capsules: 30-Day Supply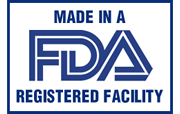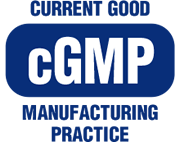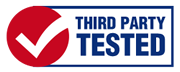 World's Highest Potency Most Effective Milk Thistle*
10x More Absorbable
20x More Effective
Than Other Milk Thistle Products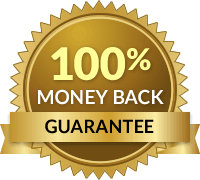 Risk-Free Money-Back Guarantee
Try UltraThistle® risk-free for 90 days. If you don't love it, simply send it back for a full refund. No questions asked - For first time orders, we'll even pay for the return shipping.
What Customers are Saying...
Excellent
It saved my life! Seven years ago doctors gave me a few months to live. I refused to take a chemotherapy and list for organ transplant too long for poor guy like me...
But, because I was not ready to give up, I started long search online: "What can help in helpless situation?" Praise God, our hard prayers were answered, I found the website Natural Wellness and got from them Liv.52 (I take 4 a day) & Maximum Milk Thistle (Now they got [UltraThistle]-even better and I take 3 capsules a day). My liver totally restored, damaged parts are still there but not affecting my health at all. Seven years I am faithfully taking these magic capsules, feel good and planning to live long. Awesome product!
Victoria Love, Amazon Review
Benefits
The World's Highest-Potency Milk Thistle Formula* is Now Available Direct to You
Prescription strength maximum liver protection. Formerly available ONLY through medical doctors and other licensed healthcare professionals, UltraThistle® is now available to the general public.
UltraThistle is the more powerful version of Maximum Milk Thistle®. It contains the exact same active ingredients as Maximum Milk Thistle and in fact is almost identical in every way, except one – its strength. UltraThistle provides a higher potency.
While Maximum Milk Thistle consists of a standard 240 mg of Silybin Phytosome® per capsule, UltraThistle packs a much higher, 360 mg. This means you get 50% more in every capsule, offering you more protection in every dose.
UltraThistle also has the same 3 major advantages over other milk thistle formulas.
UltraThistle contains a patented, highly-absorbable form of milk thistle called Silybin Phytosome. Silybin Phytosome combines silybin - the most active and beneficial ingredient in milk thistle which is responsible for 50% to 70% of milk thistle's therapeutic benefit - at a molecular level with phosphatidylcholine, a phospholipid which is the same material found in cell membranes.

The end result is a newly created structure where the phospholipid surrounds the silybin and acts as a protective shield for the silybin, thereby providing dramatically enhanced bioavailability and delivering faster and improved absorption in the intestinal tract. It is clinically proven to deliver 8 to 10 times more of milk thistle's active ingredient into your bloodstream and to your liver, making it a much more absorbable, effective and economical supplement to address your liver concerns.


UltraThistle contains over 2x the amount of silybin than standard milk thistle formulas of the same dosage, providing superior benefits. Medical researchers agree that silybin is the most beneficial active ingredient in milk thistle and is responsible for the majority of milk thistle's liver-protective qualities.


UltraThistle also contains phosphatidylcholine. Research shows that phosphatidylcholine supports liver health by promoting healthy enzyme, antioxidant and lipid metabolic activities, as well as producing faster functional and structural rebuilding of liver tissue and cells.
If you are going to take milk thistle to protect your liver, we recommend UltraThistle. It makes a HUGE difference. With UltraThistle you will be taking the most absorbable, potent and cost-effective form of milk thistle available today. This means more milk thistle and more silybin, its most beneficial active ingredient, get to where you need them and less is simply "washed" out of your digestive system as compared to other milk thistle formulas.
Remember, not all milk thistle formulas are equal. Don't be fooled by cheap milk thistle products. You get what you pay for. The milk thistle active ingredients, their absorbency and effectiveness truly make a difference.
No matter what may be affecting your liver, UltraThistle gives you a clinically-proven way to protect and support your liver. Up to 10x the absorption and over 2x the amount of silybin means up to 20x the effectiveness.* Plus the phosphatidylcholine provides additional liver benefits and protection not found in those other milk thistle products.
No standardized milk thistle product will beat UltraThistle for absorbency, effectiveness, functionality, ease of use and price. We guarantee it.
*Comparison based on 360 mg of silybin in UltraThistle vs. 360 mg of milk thistle standardized to 80% silymarin.
Keeps me healthy
Helps with my medical issue.
Best on the market!
Great product!
I give this supplement five stars because it is safe, has no serious side effects, and helps keep my chronic digestion problems in check. It seems to have helped with my liver inflammation problems, and it has helped in keeping my liver function tests close to normal. My gastroenterologist approved of my using Ultra Thistle as directed. I had previously used a regular milk thistle supplement, but that did not seem to help with my digestion problems, and it had no favorable measurable effect on my liver function tests. If you answered "Yes" to having consulted with your healthcare professional, please share highlights of the conversation: My gastroenterologist approved my use of Ultra Thistle but gave no opinion.
Milk thistle is only REAL liver supplement
Vastly enhanced absorption of this product seems to really keep liver working well [as per lab tests] in spite of reduced liver function due to disease
Five Stars
Ultra Milk Thistle - best product on the market. Our family has used this product (autoshipped) for years.
Love the product but Capsules not full
I been using this product for a while now and it helps me in many sorts of health issues. But lately the last two bottles I gotten have a few of these not fully packed capsules. It's not just one capsule, some you can tell right off the bat, some looks filled but when u squeeze it, it feels half full or not fully packed like other brands of capsules. Natural Wellness, I love your product even if it's pricier than other brands but please fix this.
Great buy
This prouduct works especially if you have chronic eczema or any skin disorder
It seems to work.
It works at it should.
The very best product you can buy
Superior product
Yup...
When it comes to milk thistle, I don't play. I'm a heavy drinker, so I'm big on liver support. Heavy research. Milk thistle is at the top. So, quality milk thistle is even more at the top. This is the one.
I have used this for many years and, according to my medical reports, it has protected my liver
After taking Ultra Thistle, my liver values which were suddenly slightly high, have returned to absolutely normal. I take six capsules daily.
Good product
This is a good product. however, I'm not sure it is better than other formulations on the market. I was using a formulation from GNC that I really liked and it was three times a strong. It's hard for me to tell the difference. everything is about the same from transitioning from my GNC blend to this. It's not a bad product at all, just not sure it is worthy of the price.
THIS IS THE BEST STUFF YOU CAN GIVE YOUR LIVER
THIS IS THE BEST STUFF YOU CAN GIVE YOUR LIVER. If it costs a bit more than something that doesn't work.... well, SO WHAT. Your liver is the hub of your internal system. You know how they say "happy wife, happy life"? Well substitute that for liver. (Sorry about the politically incorrect example)!
I have used this for many years and, according to my medical reports, it has protected my liver
My doctor was surprised that my HVC/Hep C viral load was fairly low, having been diagnosed with Hep C in 2001 and never having received treatment. I do not have cirrhosis or any liver damage. My Gastroenterologist said it must be the regular intake of milk thistle that has protected my liver, even though I occasionally had wine or beer along the way.
I have hcv and cirrhosis. I am due to commence DAA medication fr the hcv in approximately ten weeks. After just one month of taking ultra thistle and selenium I am finding a lot less discomfort in my abdomen that goes with a inflamed liver I am also finding the nausea I have had for a couple of years now has also largely disappeared. I do look forward to continuing to using your liver support products.
helps liver values
it helps my liver values and it doesnt make me sick
Feeling slugish and real tired for a while I finally went to see my doctor, OK so my doctor ordered the blood work that also included my liver and WOW 2 of the 5 test were sky high. The ALAT was 429 (9-44 is normal) and my ASAT was 219 (12-40 is normal). According to my Dr. these numbers were VERY HIGH. After every blood test known, I mean they checked everything but could not figure out what was going on except that I had it did show I had a fatty liver The test also showed that the Iron in my blood was also extremely high. My wife and I got on the internet and started searching for anything that would help me.
Milk Thistle was the thing that most search engines kept coming up with. so we reasearched everything on the website about it. My wife found the Natural Wellness website and after reading all of the information on Ultra Thistle and the ways that it is formulated 20 times more absorption, twice the silybin, and 20 times more benefit. I then went to the reviews and I thought this is so much BS they must write this stuff themselves, unbelievable. I had my doctor read it and she just kind smiled and said "well it doesn't have anything that will hurt you but don't expect miracles it's probably a placebo" Well after receiving my Ultra Milk Thistle, taking 3 pills daily, morning, noon and night I must tell you this is NOT a placebo. This WORKS. In just 3 weeks my blood test ALAT showed a drop from 429 to 49 and my ASAT from 219 to 40.
Now at 4 weeks blood is ALAT 429 to 20 and my ASAT is 219 to 28. As well as my liver being back to a healthy normal my Iron in my blood is also back to a normal reading.
I had at least 6 blood test in 5 weeks and every test you could see it was getting better. That's what the science says on paper. As far as how I feel at 70 years old, it's amazing I'm much more active and doing things again that I could never have done months ago. I would tell everyone having liver problems give it a try it WORKS. Great Product
Great product.
Believe this supplement is a wonder drug for the liver. Had hep c. Went through 48 wks intrefur on/ribivian. Back after first blood test. Took this along with LiverCare until harvoni came out and cured now but still take it ever day. Great product...
Love this product!
I was advised by a friend waiting for a liver transplant to take this when I was diagnosed with Liver Disease. Cost efficient. Capsules are easy to swallow!
High Liver Enzymes No More
I started taking this due to high level liver enzymes. After only a week my levels started to go down and I started to have fantastic energy. I highly recommend.
Always good for your immune system
This is a regular purchase. Always good for your immune system. AAA+++++
Im doing this review to tell every person out there to buy this product!.. it works!!. My first lab test came back with elevated AST and ALT enzymes. I read about the product, bought it in conjunction with Liv 52, abstained from my usual vodka martinis to red wine and lo and behold 6 months to the date I went for a second lab test. Guess what?. My liver enzymes are within the normal range thank GOD and this product. Please note that I had been taking Liv 52 alone but it did not help me without Ultra Thistle. I truly believe that the combo is undoubtedly the formula to success!.. BUY IT AND GOOD LUCK TO ALL!!
Great quality stuff
Great quality milk thistle, these pills are amazing the body absorbs them well as they are highly concentrated. This stuff really works well. Two thumbs up, they help me regain back my stamina.
but I feel better and not sleepy after taking this pill regularly for...
Though no scientific result, but I feel better and not sleepy after taking this pill regularly for 1 month.
Four Stars
it is helping to keep my liver under control
liver enzymes were actually worse than before
No effect for me. After using, liver enzymes were actually worse than before. Not saying that this product caused that, but it certainly didn't have any benefit.
Highly reccommend
Very happy with this product.
Seems to work.
Seems to work for in helping me maintain my liver function. Some doctors may scoff it this but I am confident after years of use milk thistle works and this is a good brand. Please let me know if you found this review helpful.
Definitely worth the money.
Definitely worth the money.
10 STARS!!!!
Ok where do I start? I had stage 4 breast cancer that went to my liver. I overcame it but was left with scar tissue which supposedly turned into chrriosis. Dec 31, 2016 I started experiencing ascites where I needed to have a parcenthesis (drainage) every 5 days. Intuition led me to this wonderful supplement. I had my last draining on Feb 9, 2017. My thistle arrived that evening and I started the supplement that night. I woke up and the swelling around my liver subsided and slowly the fluid stopped accumulating in my abdomen. I have been on it since and I am nearly back to my normal 29 in waist. I am a customer FOR LIFE!!!
Great Experience so far
I am excited ! today I went to my dr's apt and my liver enzymes level have lowered, not quiet normal yet but getting there. I start taking Ultra Thistle 1 month ago among with very consistent healthy diet ( I am not doing gluten, eat as much organic food as I can and grass feed red meat eventually ) and everyday workout, at least 30 minutes walk or biking. I have lost 13 pounds so far and I would like to loose another 5-10 pounds to be in a great shape and hopefully bring my numbers to normal. I really feel the Ultra Thistle is a great supplement together with my diet and exercises. (Sorry for any grammar mistake but English is my second language)
very good for me
very good for me, I had elevated liver enzymes from drinking but after taking ultra thistle everything normal again
Magic ANTI-Hangover pill
Top rated milk thistle available! No hangovers for me. I take 3 before bed after a night out drinking and wake up refreshed. Even if you forget it kills the worst hangover with an hour after taking
Great Milk Thistle
Started taking this product after blood work revealed high liver counts. My sister-in-law referred me to this great product. My AST went from 74 to 30 & ALT dropped from 144 to 47 in 8 weeks. ALT still a little high but will be continuing with the Ultra Milk Thistle from now on. I also feel better & have more energy. Have always been very healthy until I had knee surgery to repair the meniscus and didn't tolerate the pain meds, took ibuprofen and Tylenol which then affected my liver. I am very pleased with this product!
Five Stars
Milk thistle works. Anyone who drinks heavily should take this daily.
Good Start to 2017 with this supplement!
Right out the gate, I started feeling better. It is either a miracle supplement or I was in really bad shape with toxins in my body. Maybe a combination of both. Order arrived quickly. Can definitely recommend this product.
Five Stars
Great stuff..Has kept the quiver from my liver!
I ordered this product because of the high reviews on ...
I ordered this product because of the high reviews on quality and effectiveness of the product. I received 2 bottles one week and two days ago, one bottle for my spouse and one for me. Since then, we have both pulled out 2 capsules each that were completely empty. Also, I have taken milk thistle for years because of taking medications for 3 back surgeries and on occasion, being excessive in drinking alcohol...I truly haven't noticed a difference in this brand compared to others I have taken, aside from the empty capsules and price of this brand compared to others.
Reply from Natural Wellness
We're very sorry that you experienced this with our product. It is highly unusual for there to be completely empty capsules in the bottle. If you're able to see this, would you please give us a call directly (our number is 1-800-364-5722) so that we can look into this further?

After years of blood test results showing high liver numbers, one month on ultra milk thistle and selenium my liver numbers were normal! Great products. My doctor wasn't sure if I would get any results but after the blood test results came back, he was speechless.

My doctor said Milk Thistle was the only supplement I needed to help support my liver. I've been talking it for years, as I was diagnosed with Hepatitis C in 1996. I'm very happy with this new product line and I would recommend it to anyone!
Excellent
Ultra thistle is a true authentic product I notice a difference right away right quad pain is no longer a problem, can't wait to do my blood work soon.
This is the most potent milk thistle ever!
I use this for my dog who has high liver...
I use this for my dog who has high liver enzymes in her older age. She takes one of these a day along with one 400mg Sam-E pill an hour before her dinner. Her enzymes dropped 40 points and put her back in range within 3 months.
I have to say I tried several types of milk...
I have to say I tried several types of milk thistle and by far this product go my blood count down and helped my liver get back to where it was supposed to thanks for your product
I have found it makes me feel better, less bloated
Have used this product for about 8 months. I was given this originally by my acupunture doctor for the liver function. I have found
This is an excellent Thistle! Very GOOD Quality
Hello , This is an excellent Thistle ! Very GOOD Quality ! I have tried other products that did not produce the results I am receiving from this !!! Faster entry into blood stream , better cleaning , noticeable weight loss , and purging of toxins with me...externally purged through my eye ducts , more energy and clearer thought process. You get what you pay for...... I am very pleased with " Ultra Thistle " !!!!! Would " HIGHLY RECOMMEND ! "
Five Stars
Good dosage, good price.
90 days and all is well
My wife has been using this product for about three months without any side affects and as of this writing no further symptoms. It appears to be working.
Five Stars
Very fast shipping and quality of product. Thank You
Quality All The Way
Received in timely manner as always! Superior ingredients! Quality all the way!
Like the product
Natural Wellness Milk Thistle: Like the product. However, it is a little pricey. Not really a value purchase.
Awesome milk thistle
This is a bit pricey for a milk thistle supplement, but well worth the price.
but it definitely didn't make things worse. I've taken a different milk thistle product in...
Using for fatty live in combination with krill oil. So far, after 1 week of 3 caps per day, I feel much more alert and less sluggish. Could be mainly due to diet change, but it definitely didn't make things worse. I've taken a different milk thistle product in the past which made me slightly nauseous, this formulation has no noticeable side effects. Waiting on blood work from a checkup to see if liver function is improving.
Seems to be one of the most strongest milk thistle...
Seems to be one of the most strongest milk thistle supplements on the market. However, I didn't feel much of an effect from it compared to other liver supplements out there.
Reply from Natural Wellness
Results are generally hard to measure with nutritional supplements, because they don't work the same way as medications, where you'll usually notice a difference quickly. Supplements provide benefits that grow over time. The amount of time before seeing or feeling results will vary for each individual, however results are not typically immediate and therefore you might not necessarily see or "feel" results right away. The real benefit of milk thistle is that it has been clinically shown to slow fibrosis. To really measure fibrosis levels your doctor would have to test for fibrosis markers. As with any supplement, results are based on consistent and continued use. To ensure that you gain maximum benefit it's imperative that you take supplements as recommended on a consistent basis.

I have HepC with some damage to my liver. I have been taking UltraThistle for about five years now and definitely feel it working to maintain a healthy liver. I an certainly tell the difference when I don't take it! Very grateful.

I have HepC with some damage to my liver. I have been taking UltraThistle for about five years now and definitely feel it working to maintain a healthy liver. I an certainly tell the difference when I don't take it! Very grateful.
Five Stars
hope it's working, won't know till I have my liver enzymes done
Great product !
Works great and fast !
and this is the best I've found
Sometimes, you gotta spend a little extra to get the "good stuff", and this is the best I've found!
I have been using Ultra Thistle since 2013 for my liver health. I was diagnosed with HCV and told by several people and my doctor to use Milk Thistle to help my liver detox my blood. I am not a doctor but I believe Natural Wellness' product, "ULTRA THISTLE", made me feel like I had a bit more energy and I felt comfort in knowing I was helping to decrease the stress that the HCV was putting on my liver.
I also have just begun using NAC as a booster for helping with detoxification of free radical in my blood system. I am hoping that it helps me. I have been relieved of my Hep C virus but left with fibrosis with a F-4 score. Essentially, I now am battling with cirrhosis. I am hoping that these two products are helping my liver to do it's job! It is very hard for me to tell, I will know more after my next round of lab tests and ultra sounds.
I spoke with several doctors and it seemed like each one of them had their own ideas on whether Milk Thistle was beneficial or not. One doctor told me to double the dose I was taking. Another told me to stop using it during my treatment with Harvoni. Still another doctor seemed to be rather neutral about the use of these products.
W/out too much graphic detail my Liver is messed up. Hep B 20 years ago, Drugs 20 years ago, Alcohol up till a year, even had an Aunt & an Uncle die of Liver Cancer that never drank or drugged or smoked or anything, so some is even genetic. As a Veteran i get Labwork all the time and i can tell you this stuff helps, when i go a week w/out it, my enzyme levels shoot way up, and i get those horrible pains also. So i got PROOF. For years i used the stuff at WalMart , over priced GNC and the lot, they use fake numbers to fool you, and read bad things when researching and did not get the relief i get from this brand. The bottom line is in the LabWork and the LACK of pain. Do your own home work, like i did. If you do the math this product is not really that pricey. I ride Horses so i bounce up & down alot, so does my enlarged Liver...believe this helps. One day of hard riding after w week w/ out this product i can barely move. I can ride 4 days a week when i take this like im spose to. Even my Doc's at the VA recomend Milk Thistle. They dont prescribe it yet tho. They did Fish Oil that way for years, but now they prescribe Fish Oil. I hope theres a day when the Fed's will provide Vets this product.
I contracted Hep C in 1973 from a blood transfusion. I have been taking this product for the last 12 years and my Dr. is amazed that I have NO liver damage. I am currently on the new Harvoni treatment and stopped the milk thistle for during treatment. I am NOT detected for Hep C after 4 weeks on treatment. As soon as I finish with hep c treatment I will be a return customer for Liver Support and Detox. This product saved my liver and I thank this company for that!
This product seemingly has kept my hep c from progressing out of stage 1. I am very grateful to my dr. for telling me about this product. I have had nothing but excellent service from natural wellness company. I would like to thank you at this time for many years of great customer service.
I just wanted to take the time to thank you for the many years of excellent service and for your excellent products! I have been battling with Hepatitis-C due to a Tattoo that I got in 1976 while off base when in the Military. Although my viral load is in the many millions, (the amount of the virus in my system) my last biopsy showed, and these were the words of my Doctor, that my Liver was like that of a new born baby! He was amazed beyond words! Now mind you, I have had this diease for almost 40 years! First of all I want to give my Lord Jesus the thanks and Glory for keeping my Liver and for Natural Wellness for such a great product (UltraThistle) that has helped me to live throughout the years unaffected by this devastating disease! Sincerely, Eddie Syrek
I had NAFLD (20% of surface covered with fat) and a few lifestyle changes, some exercise and taking UltraThistle for 6 months - my latest check up revealed that the NAFLD has gone and my liver is functioning normally!!
Working good so far, trying to improve liver function of my fiance who is a heavy drinker. Dr. Said to keep taking it and after 3 months of using regular 'NatureMade' milk thistle and a month of 'Ultra Thistle' his liver #'s were back in the normal range.
Got hear quick and it was exactly what I wanted...
I have to thank you and point out to others on the fence about putting their Liver Disease self-treatment on auto-ship for the rest of your life.....I am a long-time NAFLD patient and recently had to do something different because no matter what we do, this is a progressive disease. The products from Natural Wellness came and I received the immediate turn-around I was looking for and even though I am an old lady on low income, I had to decide this was the best choice for my life and the auto-ship idea is a Godsend. I had been taking Milkweed power capsules which stopped working. This new approach is terrific. Thank you Natural Wellness.
If you take prescription drugs or drink alcohol, you must help your LIVER recover from this abuse!
This is very good Milk Thistle!
best milk thistle on the market..It is the only milk thistle that keeps my liver tests near normal with Hep C
UltraThistle worked for me
I had been drinking far too regularly (5 nights a week), exercising a few times a week and eating less than healthily. I had been taking a CVS brand of Milk Thistle thinking it would protect me. Wrong. Went to the Dr for a pain in my upper-right abs and my liver values (not surprisingly) were moderately elevated to AST/ALT 45/50. I freaked out, did a ton of research, and bought UltraThistle. Along with eating slightly better, only drinking on the weekends (2 nights), and busting my ass in the gym, a month later my liver values have decreased to 26/25. Obviously, my change in lifestyle helped, but about a week after I started taking this, the pain in my upper-right abs has gone away completely. I'd say this stuff works.
Doctor recommended
My doctor recommended
I am 59 yrs old & I have been using Ultra Thistle for about 4 months now due to an enlarged liver infused with fat that was making me very sick. The doctor said I may not be able to reverse it. My condition is technically called NASH. My liver is shrinking & I feel so much better. The doctor said I was doing amazing that he had only seen maybe 2 other patients in his entire career turn it around as quickly as I have. He said keep taking it & of course I have a strict diet too. My prognosis was doom & gloom & now I am reversing my NASH! I believe Ultra Thistle is my life saver & I will always take it.
My husband has Hep C and cirrhosis of the liver. I've been giving him your UltraThistle for years and his team of Drs. told him recently "Whatever you are doing, keep doing it because your liver is fully functioning and your numbers are great! We don't see numbers like this coming across our desk" (referring to lab results).
Trusted brand
I have researched many products and this brand and strength is the one I have the most faith in. Try it.
great
very good love it. hope it helps you with your choice in vit. feel better after you take it.
Liver feels Better
This made feel much better right away u just have to try it i can't think that it wont work for every 1
My doctor recommended that I purchase this product on line. I did and so far am very satisfied. Will continue to order if necessary.
Best of its kind
This is a sylibin phytosome product. At 360mg, it is the largest dose available. It is very reasonably priced foir what you get.
I recommend it!
This product is very good, after all it is necessary to maintain a healthy liver and for me this works well definitely I recommend it!
I've been taking milk thistle products for several years now. A few years ago I discovered UltraThistle. Over these same years I've had regular lab work done with regards to my liver functions. Even though I suffer with liver disease, my liver is functioning normally as has been documented by my lab work! I believe this is in a large part due to the UltraThistle I've been taking. Thank you for an excellent product!
I've used other products (3), this is the first where I actually felt an improvement in my physical being. Hard to explain though.
My wife has had liver problems for years. Now her liver is in total health because of her regular use of the Natural Wellness UltraThistle. We won't be without it.
Highest quality I have found
This is as good as it gets, the quality is good and the price is fair for the quality of product you get.
I have used UltraThistle for years with great results. ANY research at all regsrding Milk Thistle will reveal its curative qualities. And of ALL the M.T. out there, Natural Welness' UltraThistle is hands-down the best - specifically in bioavailability. As an aside, my FibroSure numbers remain within specs while using UltraThistle. No taste, no belch, no ill effects - just a squeaky-clean liver! And the service from Natural Wellness has been superb. I'm no healthcare provider; however, I highll recommend BOTH & am in no way connected to either.
It's good to know there are still companies where the customer is treated with proper consideration and respect...[and] I want you to know how pleased I am with UltraThistle. My latest lab results showed that all five of my liver function tests were well within normal limits! I will definitely keep taking this fine herbal remedy as it has done a truly remarkable job. It really is a pleasure doing business with your company.
If my last liver scan is correct it seems to show improvement in damage to the liver. I have been taking UltraThistle for several years now. When selecting supplements, one has to consider who is producing it. Many supplements can be rendered useless even if they start with quality products and then do not process them properly. So many, many things go into a quality supplement and I feel Natural Wellness produces superior products.
It saved my life!
Seven years ago doctors gave me a few months to live. I refused to take a chemotherapy and list for organ transplant too long for poor guy like me... But, because I was not ready to give up, I started long search online: "What can help in helpless situation?" Praise God, our hard prayers were answered, I found the website Natural Wellness and got from them Liv.52 (I take 4 a day) & Maximum Milk Thistle (Now they got [UltraThistle]-even better and I take 3 capsules a day). My liver totally restored, damaged parts are still there but not affecting my health at all. Seven years I am faithfully taking these magic capsules, feel good and planning to live long. Awesome product!
Awesome product ! This product has helped maintain and reverse liver cells
This product along with my prescription meds helped my HCV become undetectable in 10 weeks
I have been taking Ultra Thistle for probably about 5-6 years. I think it helps keep me alive.
Ultra Thistle has become part of my life and faith. I depend on it to get me through while I wait for a cure.
Usage
Take one capsule three times daily or all at once. Each bottle includes 90 capsules containing 360 mg of Silybin Phytosome® - a one-month supply.
Warnings
The German Commission E Monographs (considered by doctors to be the bible of herbal effectiveness and safety) states there are no known contraindications for using milk thistle extract. Additionally, there is no known toxicity level.
Please consult with a health care professional before starting any diet, exercise or supplementation program, before taking any medication, or if you have or suspect you might have a medical condition, are currently taking prescription drugs, or are pregnant or breastfeeding.
Milk thistle (silymarin) may reduce the effectiveness of oral contraceptives, therefore backup birth control methods should be used while taking UltraThistle®.
Ingredients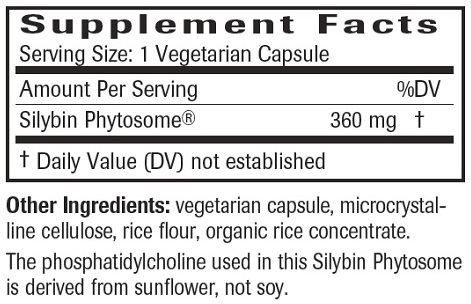 UltraThistle® contains 360mg of the active ingredient Silybin Phytosome® (Siliphos®). Silybin is the most beneficial component of the milk thistle extract. Silybin is then bound to phosphatidylcholine which has been shown to dramatically increase absorption, biological activity and delivery of silybin to your liver.
About Us
Natural Wellness® supplements are recommended by healthcare professionals and are sold around the world. When developing, formulating and producing supplements, Natural Wellness® focuses on science, quality, and proven performance. Ingredients used are of the highest quality, and all supplements are manufactured in the USA under strict current Good Manufacturing Practice (cGMP) regulations ensuring all safety and quality standards are met.
100% Guaranteed
All products are guaranteed to give you 100% satisfaction in every way. If you are not completely satisfied with a product you purchased for any reason, return it to Natural Wellness® within 90 days of purchase, and you will be issued a complete refund of the purchase price (less shipping and handling).
For any nutritional product you try for the first time, in addition to refunding you the purchase price, you will be refunded your shipping and handling, AND Natural Wellness® will even pay for the return shipping. Natural Wellness® truly takes the risk out of trying something new.
This is just one component of Natural Wellness' Super 7 Satisfaction Guarantee - which provides you with a risk-free, 100% money-back guarantee - along with the finest quality, service and security available online today.