30 Scoops: 30-Day Supply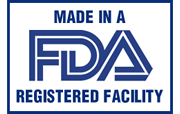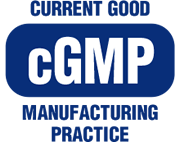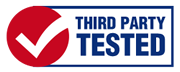 It is the ONLY Superfood Shake that also FOCUSES ON YOUR LIVER and helps sustain a strong immune system
16 Grams of Protein – others have around 2 grams or less
No Flavoring or Sweeteners – customize to your liking with no extra calories or artificial, unhealthy sweeteners
Gluten Free and 100% Vegetarian – better digested by your body
Read more about UltraNourish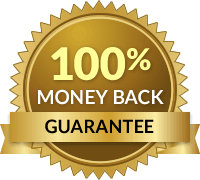 Risk-Free Money-Back Guarantee
Try Unflavored UltraNourish™ risk-free for 90 days. If you don't love it, simply send it back for a full refund. No questions asked - For first time orders, we'll even pay for the return shipping.
Superfood, Vegetarian Protein Shake
UltraNourish is a premium superfood, plant-based protein shake mix that focuses on your liver, heart, digestion and immune system to provide you with TOTAL BODY support. Purposely left unsweetened, and unflavored, Unflavored Ultranourish can be mixed with any of your favorite shake or smoothie ingredients leaving the protein, antioxidants, prebiotics, probiotics, greens, fruits and natural herbs up to us, and the flavor up to your imagination.
UltraNourish, with its 1,950 mg Liver Support Blend, is the ONLY superfood, protein shake that ALSO FOCUSES ON YOUR LIVER. It's truly the ONLY TOTAL BODY superfood, protein solution on the planet.
Why Focus on Your Liver?
Your liver is your body's filter and cleaning system. In fact, you rely on your liver for more than 500 essential functions. And if it is not working correctly, it NEGATIVELY impacts your digestion, immunity, and blood sugar levels – just to name a few.
When it's not functioning properly, your liver struggles to remove toxins you naturally absorb through the environment and everything you ingest.
Your digestion suffers. You stop absorbing all the nutrients from your food. You have a tough time breaking down fats and cholesterol and removing them from your body. This puts your body, your heart, and your immune system at risk.
Your blood sugar levels fluctuate. Your liver cannot convert the correct amount of glycogen into glucose and release it into the bloodstream to normalize blood sugar levels.
In other words, all your vital systems – in fact, your total body health – depends on the health of your liver. Just like a filter, it can only take so much before it gets sluggish and doesn't work as effectively as it should.
That's why UltraNourish includes a specially designed liver supportive blend in addition to all the protein, fruits, vegetables, antioxidants, and probiotics you need for total body health.
With 1,950 mg of proven liver beneficial ingredients – including milk thistle, artichoke, turmeric and chicory – UltraNourish regenerates, protects, and improves your liver function.
This means
Producing new healthy liver cells and enzymes
Reducing fat accumulation in your liver
Decreasing inflammation in your liver and throughout your body
Improving your liver's ability to remove damaging toxins and better perform its more than 500 functions
Eliminating free radicals which wreak havoc on your health
Now You Have Options
Our Unflavored UltraNourish was intentionally created without any sweeteners and flavors. We developed it this way so you could have the freedom to create your personalized shake, using any juices, milk, fruits, greens and nut butters YOU preferred. With Unflavored UltraNourish, you can customize your shake to your liking by adding fruits, different milks, juices, cocoa, etc. PLUS you can have fun and drink different flavors each day, not the same chocolate or vanilla shake day in and day out. Try multiple recipes and find the ones that you like best.
But what about those days when you don't have extra time to create a personalized shake?
Using natural flavors, stevia and organic cane sugar, Chocolate UltraNourish is a delicious alternative for those wanting to simplify their shake-making routine. Just add water or milk, shake it up, and you have a delightfully healthy shake ready in seconds!
Mix up an Unflavored UltraNourish shake when you have time to prepare ingredients for a customized shake – or simply add a scoop of mouthwatering, Chocolate UltraNourish to water or milk. Either way, you're nourishing your liver and your entire body!
UltraNourish contains the highest-grade and most potent ingredients available in their proper quantities to do you the most good. No expense has been spared in bringing you these two total body solutions. If it's in UltraNourish, it's in there for a reason.
UltraNourish Truly Stands Out from the Competition
With UltraNourish, you'll get the liver protection plus the fruits, vegetables, protein, antioxidants, probiotics and more that are missing from your daily diet, all in the proper amounts necessary to maximize your total health. Plus it's 100% vegetarian and gluten free.
Ultra Nourish Superfood Shake
I don't really care for the taste, but I can mask that with frozen fruit. This is the first protein powder I have found that also includes probiotics, greens and collagen. It has everything!! Love it!!!!
Mixes well with any beverage
My husband has been taking UltraNourish for over 15 months now. This product has aided in bringing his liver to full recovery.
Good product bad flavor
It's a quality product that I will purchase again but the flavor is horrible
A good liver support
The taste is horrible. You won't be able to just mix with water. Not good. But I feel like it helped me I have fatty liver. I mixed with a little slimfast or fruit smoothy. I just had to be careful of how much sugar I was adding. Was watching my sugar intake I drank it every morning. I'm going to start drinking it again.
Healthy
I have been using this UltraNourish for years and it helps my liver condition, I highly recommend this product.
I love what UN does for me. It takes away my sugar cravings and since I have been drinking it I notice that I crave healthy foods instead of chip etc. Now it does not taste good so what I do is put some cranberry apple juice in a coffee cup about half full and add my scoop, mix and drink it back quickly. This works for me the best. I have been drinking UN for a long time and I am used to the taste plus it goes down quick and it's over. If I miss a day or two I can really tell the difference. I am tired and feel blah. Ultra Nourish has many benefits that I refuse to live without. I have tried other "green" drinks and nothing compares to Ultra Nourish.
I've been looking for the right protein powder for my shakes and at last, I found it! It has an earthy taste to it but, it mixes really well! Other powders clump up and get stuck to the sides of the mixer. I also love the mixture of healthy ingredients and the amount of protein it has, for me, it's just right!
Gross
This product tastes awful. There is no hiding the taste. What a waste of money. Can't use even use 1/4 or less of the amount recommend. Gross
Reply from Natural Wellness
We are very sorry to hear that UltraNourish didn't meet your expectations. On it's own, UltraNourish doesn't have the most pleasant taste, particularly because it is unflavored and unsweetened. However, when mixed with certain ingredients it can become a delicious tasting drink!

As a result of having CLL (Chronic Lymphocytic Leukemia) for 13 years now, I have to have blood work done every 4 months. I rejoice because my WBC (white blood cell) has basically (though higher than NORMAL) remained pretty much the same. I'm sure that the UltraNourish has helped me considerably over the years. I'm so grateful for it. I'm confident UltraNourish has played a major role in helping to keep my liver do its job! So I say Hallelujah!!! :)
Five Stars
Nice addition to my smoothie.
One of my favs
I've tried many nutritional shakes but this is one of my favorites. Just add your own flavoring, fruit, veggies ,sweetener of choice...blend and yum. I love the chocolate peppermint recipie on the back. I use Cacao and essential peppermint oil. Tastes like a decadent treat
Great product!
Mixes easily!
I drank the chocolate Ultranourish and that was good. Returned the UltraNourish-Gluten Free
UltraNourish-Gluten Free upset my stomach. I drank the chocolate Ultranourish and that was good. Returned the UltraNourish-Gluten Free.
Reply from Natural Wellness
We're sorry to hear that our Unflavored UltraNourish didn't work for you, but we're glad you found our Chocolate version!
Five Stars
UltraNourish is one of the best products I've ever used, I highly recommend trying it.
Great for the flow...not the taste!
This stuff tastes awful! its unsweetened, unflavored and grainy...probably cause its hard to mask the taste no matter what you put in it. If you took the "unsweetened and unflavored" literally you would think it has no taste... not the idea at all. you are going to taste something... Taste wasn't why I bought it however. I have tried what I can to mask the taste and I have gotten some concoctions to make it manageable for me and my wife. we use this to help flush things out when it gets hard for the body to manage...saying it as politely as I can. I use it three days in a row just one scoop each day and it does the trick. It seems to jump start my system and allows the flow to continue for the rest of the month.
Reply from Natural Wellness
We're sorry to hear that you aren't enjoying Unflavored UltraNourish. Unfortunately, UltraNourish on its own doesn't have the most pleasant taste, particularly because it is unflavored and unsweetened. However, when mixed with certain ingredients it can become a delicious tasting drink!
If you haven't already done so, we strongly recommend trying some of the recipes we have provided on our website to help cover the earthy taste. You may also want to start out by using less than a full scoop until you find the right amount that works for you. Our recipes can be found here:
www.naturalwellness.com/nwupdate/category/recipes/shakes/
Or, you might wish to try out our newer Chocolate UltraNourish, which adds a rich chocolatey flavor to your shakes!
I know that some people have problems with the taste. I am not one for making shakes. What I do, and I hope this helps someone, is I fill a coffee cup with grape juice and add my scoop of Ultra Nourish and stir it up real good and then just chug it back. This has worked the best for me and it has made it so much more easier to take it. You can still taste the Ultra Nourish but it is totally do able. I hope this works for you who have a problem with the taste. Just drink some water after and don't let your juice mixture get too thick.
Love this! So easy on the stomach It's very...
Love this! So easy on the stomach. It's very filling and helps me not only feel healthier but also lose weight!
A great nourishing start to the day!
I have really enjoyed using this product. I was diagnosed with NASH and thought I'd change up my diet. I don't know whether it has medically worked as I haven't had my yearly blood tests yet; however, the nasty taste is covered by whatever fruit/soy milk/peanut butter/yogurt you add to make the Smoothie. And if nothing else, it makes me stop and consume a healthy breakfast. I will be buying it again. (It even comes with its own scoop!)
Thank god I found something that has no artificial sweetness! The taste is similar to a fruit and ...
Thank God I found something that has no artificial sweetness! The taste is similar to a fruit and vegetable powder supplement. I heard all those reviews about taste and was terrified. I said why not just go for it. I did and it was not that bad. I mixed it with my meal replacement shake and it was wonderful. It really has benefitted me in digestion (less bloatness), keeping me hungry free for a couple of hours and also knowing it helps my fatty liver. Give it a chance and you won't be disappointed. After all what is a little weird taste, over health. 1 month and ready for more months to go.
My liver is happy again! No more sleepless nights
I was diagnosed with enlarged liver and all doctor could prescribed was Prilosec...no way! Anyway found this Liver Support and can't believe how all my digestion problems have gone away in 2 months of using this product. My liver is happy again! No more sleepless nights, no heartburn, no noises in the gut, regularity is back, energy is back and feel 100%. Easy to mix - banana, peach yogurt, orange juice, ice and got my drink. Even my son is drinking it to help with his digestion issues. I have become a believer in this product!
Great way to start my day
I was looking for a protein powder comparable to what Dr. Junger sells (only more affordable) for a breakfast meal replacement shake. I compared a LOT of labels and decided to try Ultra Nourish as it seemed most comprehensive. Once I learned how to spruce up the flavor (with vanilla or almond extract, stevia, fruit) I really grew to love this product. In fact, I went on to try other protein powders that were flavored (french vanilla, etc.) and I find them WAY too sweet and artificial tasting. Every morning I make a shake with the likes of almond milk, ultra nourish, fresh greens, frozen or fresh fruit, and ice and it is delicious and satisfying. I've been doing this for about 8 months and it feels great to start your day off in such a healthy way. Try it but don't give up at the first taste - let yourself get used to the flavor and find ways to make it delicious.
I was a Hepatitis-C sufferer diagnosed 10 years ago in 2006, and who just completed a successful 3 month treatment to cure the virus last month. I started taking UltraNourish 2 months before the start of the treatment in April, and intend to keep taking it daily for another 3 months post treatment till October 2016. During the treatment, I found the daily shake indispensable because of the loss of appetite and general weakness I often felt. I went to work everyday during the treatment, some days albeit only for about 5-6 hours, but I did go in everyday. I did some physical exercise everyday, as in Yoga, Mild Aerobics, and Pilates throughout the treatment, and even with the loss of about 6 - 8 lbs total, my general outlook has earned me complements. I credit UltraNourish for providing me with the necessary nutrients I needed for the functioning of my body, during the treatment, especially since I stopped all oral vitamin/mineral supplements. I will recommend UltraNourish not only to people suffering from Liver disease, but everyone detoxing to give their bodies a tune-up, give their liver a rest and boost, or just plain seeking to live a healthy lifestyle. UltraNourish will continue to be a part of my regimen, probably not on a daily basis, but for those times I'll need a healthy shake, a boost with detoxing, or right after detoxing, it will be part of my Wellness routine. Thank you, and keep working at it to bring more Natural Vegetarian alternatives for all of us seeking wellness.
Really like this powder
Really like this powder. It takes a little getting used to, best mixed in a smoothy or juice but I do notice more energy. I haven't had blood work done to see if it has any effect but my blood pressure has dropped a good bit.
I'm updating previous review. After 2 1/2 weeks use I look forward to my daily UltraNourish shake. I'm pleased with the results I am getting ( a more regular daily digestion process with less discomfort.) Tried a shake using V8 Veggie Blend which is naturally sweetened. Still tastes green, but it's a good match. I like it.
I immediately noticed gut-friendly sensations after drinking one UltraNourish shake! The second day was similar. After only one week using this product, my whole digestive/elimination process has improved and I have gained energy as well. My weekend rest/recovery period after a week of work was shortened and I am comfortably pursuing my physical workout regimens with enthusiasm. I am 59, HCV+ with cirrhosis for over 10 years (diagnosed). This is a very good and easy to use product and I highly recommend it. Oh yeah, the taste. I'm already accustomed to green superfoods earthy taste. This formula tastes green and earthy, but at least it doesn't have any bitterness or flavory adds attempting to mask the flavor. I like a blended shake, 50/50 almond milk, either vanilla or dark chocolate with regular dairy 2% milk so it's not too sweet.
I am not a meal replacement drinker and thought I would give it a try. I am not sure what the other reviewers are doing but I think it is extremely bad tasting. I haven't been able to find anything I can add to it that gets rid of the chaulkiness. Are there more recipes out there?
Reply from Natural Wellness
Because it is unflavored and unsweetened, UltraNourish doesn't have the most pleasant taste. However, when mixed with the right ingredients it can become a delicious tasting drink! Typically, superfood protein shakes are not meant to taste good, but we believe that the benefits do outweigh the unpleasant taste.
Many of our employees drink an UltraNourish shake every day, and some of them have mentioned that they prefer to mix it with the following ingredients:
grape juice
pineapple juice
peanut butter
cocoa powder
yogurt
almond milk
We recommend trying some of the recipes we have on our website to help cover the earthy taste and texture. We've personally tried out all of the recipes and they definitely help to mask the taste and texture. You might also want to start out by using less than a full scoop until you find the right amount that works for you.
I was happily surprised by how much I enjoy UltraNourish. I've been drinking it for about a month now and I really look forward to preparing it and drinking it each day. I like that I can customize the flavors I mix with it so that there is some variety because I get bored drinking the same thing everyday. I will absolutely recommend this product to everyone!
I am terrible with eating vegetables and other healthy foods, quite frankly I hate them. So knowing that I'm not the healthiest eater I decided to give this UltraNourish a try and mixed it with milk and chocolate drink mix and even some of the chocolate protein drinks and thought it was great. Hey, my additions might not be that healthy but it tasted great and I was getting better nutrients and liver support than I usually would. I started with just a half scoop for each drink as it took a little getting used to at first. While I'm usually drowsy, especially in the mornings, and fall asleep while driving, when I started drinking these shakes I didn't feel drowsy anymore. Plus I had the added benefit of being more regular YAY!!!!
I was looking for something to help repair my damaged Liver after beating Hep C I truly believe this product is that something
This is the best I have found to support my liver naturally. It makes life more simple to just blend it with Almond milk, fruit, a bit of unsweetened fruit juice, or avocado for a smoothie that fills me up with all goodness.Thank you :-)
I have been using Ultra-Nourish for a week now.:-) I love its taste and the fact that it is complete in all ways to help my poor sick liver. I will absolutely continue to order it from you.Nothing I have ever found has the effect on my wallet that this product does-I CAN AFFORD IT !!!!!!!!!!!!!!!!!YIPPIE
I love these shakes!
I was looking for a pea protein supplement for my breakfast shake (instead of whey) and post workout meal. This gave me everything I need for a good price per scoop. I loved all of the other nutrients included. The taste is pretty good. I love it when mixed with mixed berries, and peanut butter.
UltraNourish is a great product and contains key ingredients to keep you happy and healthy. If you are always on the go, it will make a great meal replacement to take along with you. I feel great after taking it and my favorite ingredients to blend with are: almond milk, a banana, and 2 scoops of cocoa powder!
At work, I usually get take out for lunch from the local pizza shop or gas station. I tried this because I figured it would be healthier and save me some money. I've been having it for lunch most days now and have been pleasantly surprised how much more energy I have in the afternoon. I like 1/2 banana and a couple scoops of peanut butter in almond milk, fills me right up most days.
I've tried a LOT of whole-food, high-absorption-bioavailable superfood Products. Nothing makes me feel as good as Ultra Nourish. My favorite drink is mixing ultra nourish with apple strawberries and peanut butter. I drink ultra nourish every morning as a meal replacement it makes me feel energized and i have a sense of well-being.
I tried this with blueberries, a banana and almond milk with honey. The Ultra Nourish powder does add some chalky-ness to the mix, but it's not overpowering. It's pretty filling, I could see it being a light meal replacement (breakfast or lunch).
Usage
For maximum health benefit, UltraNourish is unflavored and unsweetened. Due to its high superfood content, we recommend mixing approximately 1 scoop of UltraNourish to your favorite shake or smoothie. Intended to be taken once daily. For tasty shake recipes to use with UltraNourish visit https://www.naturalwellness.com/nwupdate/category/recipes/shakes/.
Warnings
Please consult with a health care professional before starting any diet, exercise or supplementation program, before taking any medication, or if you have or suspect you might have a medical condition, are currently taking prescription drugs, or are pregnant or breastfeeding.
Milk thistle (silymarin) may reduce the effectiveness of oral contraceptives, therefore backup birth control methods should be used while taking any products containing milk thistle.
If you are allergic to pineapple, latex, wheat, celery, papain, carrot, fennel, cypress pollen, or grass pollen, you might have an allergic reaction to bromelain which is contained in this product.
Ingredients
Taste-Tested APPROVED UltraNourish Recipes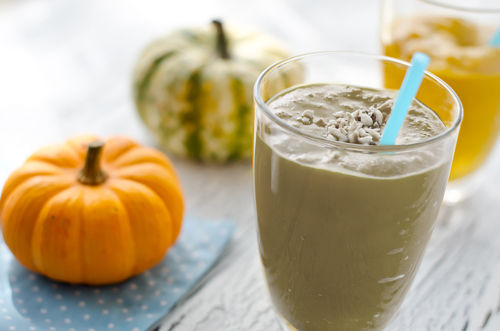 1 cup sweetened, vanilla almond milk
1/2 cup canned pumpkin
1/2 banana
l tablespoon honey
1/4 teaspoon ground cinnamon
1/8 teaspoon ground ginger
pinch ground nutmeg
pinch ground cloves
pinch allspice
1 scoop Unflavored UltraNourish
1 handful of ice cubes
Place everything into a blender and blend until smooth. Adjust sweetness and spice to taste, if necessary, then serve immediately!
Your favorite coffee, only better! The coconut oil rounds out and mellows the flavor of both the coffee and UltraNourish having just the slightest coconut taste

12 ounces of freshly brewed hot coffee (whatever your favorite is)
1 tablespoon pure, unrefined, cold pressed, organic coconut oil
1 scoop Unflavored UltraNourish
Place everything into a blender and blend until the coconut oil is emulsified (about 10-15 seconds). It will end up looking like creamy coffee. Pour into a cup and enjoy immediately!
About Us
Natural Wellness® supplements are recommended by healthcare professionals and are sold around the world. When developing, formulating and producing supplements, Natural Wellness® focuses on science, quality, and proven performance. Ingredients used are of the highest quality, and all supplements are manufactured in the USA under strict current Good Manufacturing Practice (cGMP) regulations ensuring all safety and quality standards are met.
100% Guaranteed
All products are guaranteed to give you 100% satisfaction in every way. If you are not completely satisfied with a product you purchased for any reason, return it to Natural Wellness® within 90 days of purchase, and you will be issued a complete refund of the purchase price (less shipping and handling).
For any nutritional product you try for the first time, in addition to refunding you the purchase price, you will be refunded your shipping and handling, AND Natural Wellness® will even pay for the return shipping. Natural Wellness® truly takes the risk out of trying something new.
This is just one component of Natural Wellness' Super 7 Satisfaction Guarantee - which provides you with a risk-free, 100% money-back guarantee - along with the finest quality, service and security available online today.