Colon Cleanse
Supports Regularity Without the Use of Harsh Laxatives - 60 Vegetarian Capsules: 30 Servings
60 Capsules: 30 Servings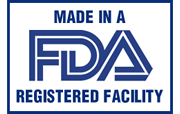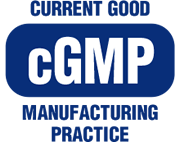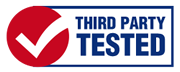 Support healthy bowel and intestinal function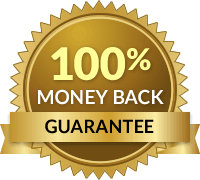 Risk-Free Money-Back Guarantee
Try Colon Cleanse risk-free for 90 days. If you don't love it, simply send it back for a full refund. No questions asked - For first time orders, we'll even pay for the return shipping.
Benefits
Our Colon Cleanse formula provides a synergistic combination of ingredients that help support normal, healthy bowel function which, in turn, encourages the "regular" elimination of waste material. By encouraging regularity, this formula helps support overall health and wellness, which is often related to normal, healthy gastrointestinal function.
Our Colon Cleanse is made of a proprietary blend of seven plant extracts that is specifically designed to help support normal intestinal function.
Cascara Sagrad – Supports smooth muscle contraction of the colon and aids in the elimination of waste. It also tones and strengthens muscles, which promotes normal bowel function.
Aloe Vera – Numerous studies have shown that the compounds of the aloe vera leaf have the ability to support normal colon function and stool consistency. Aloe, like Cascara Sagrada, supports smooth muscle contraction of the colon but also soothes the lining of the gastrointestinal tract.
Marshmallow Root & Slippery Elm – Both marshmallow root and slippery elm contain compounds that help to soothe and protect the mucous lining of the intestinal tract.
Peppermint – Has been shown to have a relaxing affect on the smooth muscle that lines the intestinal tract.
Rhubarb –Supports strength and overall function of the muscles of the intestinal wall, as well as helping to protect the lining of the colon.
Flax Seed – Omega-3 Fatty Acids provided in the flax seed have been shown to support a healthy inflammatory response. Flax seed also provides a source of fiber and lignans, both of which benefit intestinal health.
Background
The practice of colon cleansing dates back to ancient Greece. In the U.S., cleansing the colon became popular in the 1920s and 1930s. There are two main colon-cleansing methods. One involves buying products; the other involves seeing a practitioner to have a colon irrigation (high colonic). Either way, the idea is to help the colon expel its contents.
The majority of gastrointestinal issues are related to the typical American diet which focuses on highly processed and refined, high fat, high sugar and low fiber foods. This type of diet results in poor digestive health which can to lead to irregular bowel movements and the increased amount of time fecal matter comes in contact with the cells lining the intestinal tract.
Features
Helps flush out waste and toxins from colon and intestines
Herbs soothe the tissue lining of the digestive tract
Plant extracts help support healthy intestinal function
Supports regularity
Easy to swallow vegetarian capsules
Gluten free
This product does exactly as it says. I suffer from digestive issues and I was looking for something to clear my system and give me the boost I needed. This product did just that. The best part is you take it before bed and feel it working by the morning! I will definitely continue to use it when I feel I need a good cleansing.
Usage
As a dietary supplement, adults take 2 capsules with 8 ounces of water prior to bedtime or as directed by a medical professional. An additional capsule may be added if a satisfactory result has not been achieved. This product is not intended for regular use.
Keep out of reach of children.
Warnings
This product contains cascara, aloe and rhubarb. Read and follow directions carefully. Do not use if you have or develop loose stool, diarrhea or abdominal pain because these herbs may worsen these conditions and be harmful to your health. Consult your physician if you have frequent diarrhea or if you are pregnant, breastfeeding, taking medication or have a medical condition.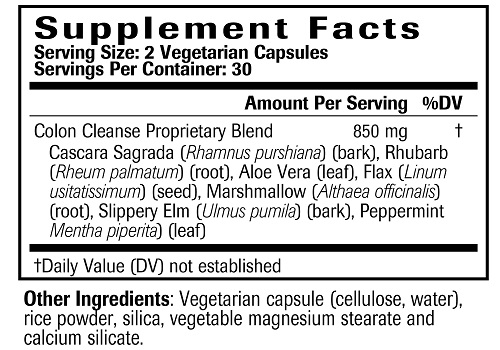 About Us
Natural Wellness® supplements are recommended by healthcare professionals and are sold around the world. When developing, formulating and producing supplements, Natural Wellness® focuses on science, quality, and proven performance. Ingredients used are of the highest quality, and all supplements are manufactured in the USA under strict current Good Manufacturing Practice (cGMP) regulations ensuring all safety and quality standards are met.
100% Guaranteed
All products are guaranteed to give you 100% satisfaction in every way. If you are not completely satisfied with a product you purchased for any reason, return it to Natural Wellness® within 90 days of purchase, and you will be issued a complete refund of the purchase price (less shipping and handling).
For any nutritional product you try for the first time, in addition to refunding you the purchase price, you will be refunded your shipping and handling, AND Natural Wellness® will even pay for the return shipping. Natural Wellness® truly takes the risk out of trying something new.
This is just one component of Natural Wellness' Super 7 Satisfaction Guarantee - which provides you with a risk-free, 100% money-back guarantee - along with the finest quality, service and security available online today.