Superfood Greens Complex
Promotes Healthy Liver Function and Detoxification - Boosts Immune Function 50 Servings: 50-Day Supply
For Energy, Immunity and Liver Support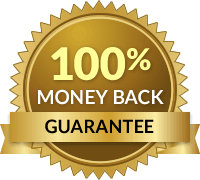 Risk-Free Money-Back Guarantee
Try Superfood Greens Complex risk-free for 90 days. If you don't love it, simply send it back for a full refund. No questions asked - For first time orders, we'll even pay for the return shipping.
Superfood Greens Complex – your ultimate source of vital nutrition! This potent greens powder is designed to support a range of essential biological functions while providing a natural energy boost with its blend of superfoods and botanical extracts.*
Maintain healthy blood sugar levels with the help of natural trace minerals and glucose-stabilizing plant extracts, and fortify your immune system with a combination of superfoods, essential fatty acids, amino acids, antioxidants, and minerals.*
Not only does Superfood Greens Complex promote healthy liver function and detoxification, but it also contains powerful antioxidants to defend your body against harmful free radicals.*
Elevate your daily routine with Superfood Greens Complex – your key to wellness and vitality!
Usage
Adults mix two (2) teaspoons into 8 oz. of apple juice or your favorite liquid, or as directed by a medical professional.
Warnings
Please consult with a health care professional prior to taking this product if you are pregnant or nursing, taking medications or have a medical condition. Discontinue use two weeks prior to surgery.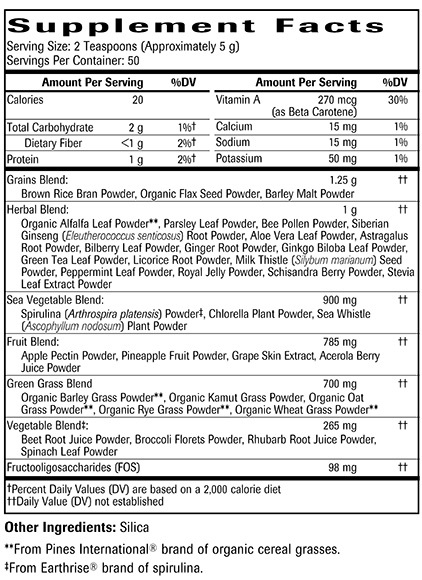 About Us
Natural Wellness® supplements are recommended by healthcare professionals and are sold around the world. When developing, formulating and producing supplements, Natural Wellness® focuses on science, quality, and proven performance. Ingredients used are of the highest quality, and all supplements are manufactured in the USA under strict current Good Manufacturing Practice (cGMP) regulations ensuring all safety and quality standards are met.
100% Guaranteed
All products are guaranteed to give you 100% satisfaction in every way. If you are not completely satisfied with a product you purchased for any reason, return it to Natural Wellness® within 90 days of purchase, and you will be issued a complete refund of the purchase price (less shipping and handling).
For any nutritional product you try for the first time, in addition to refunding you the purchase price, you will be refunded your shipping and handling, AND Natural Wellness® will even pay for the return shipping. Natural Wellness® truly takes the risk out of trying something new.
This is just one component of Natural Wellness' Super 7 Satisfaction Guarantee - which provides you with a risk-free, 100% money-back guarantee - along with the finest quality, service and security available online today.