Clinical Multi-Vitamin
One Daily Multi-Vitamin - Iron FREE - 60 Tablets: 60-Day Supply
60 Tablets: 60-Day Supply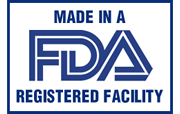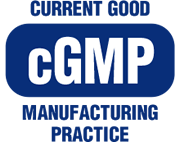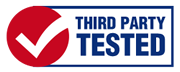 Professional Grade, Iron Free Multi-Vitamin
Antioxidants and vital nutrients to support liver structure and function.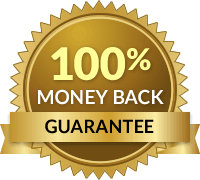 Risk-Free Money-Back Guarantee
Try Clinical Multi-Vitamin risk-free for 90 days. If you don't love it, simply send it back for a full refund. No questions asked - For first time orders, we'll even pay for the return shipping.
Benefits
We're all constantly "on the go," resulting in consuming foods that are often deficient in vital nutrients. Modern research demonstrates that certain vitamins have disease prevention and even treatment capabilities when taken in the correct amounts or forms. It is essential to get the daily nutrients you need for the maintenance of all your body's structures and functions.
Clinical Multi-Vitamin for Liver Health
There are many reasons to have optimum vitamin intake for the support of overall health as well as general liver function. Individuals with compromised liver function can have vitamin deficiencies for many reasons, including poor diet, malabsorption and underlying compromise of hepatic function itself. Just like foods and medications, vitamins must pass through the liver to be metabolized. Therefore, many with liver ailments are prone to vitamin deficiencies and must take vitamin supplements.
The use of vitamins in individuals with liver disease presents a special circumstance, because there are reports that excessive amounts of fat-soluble vitamins may cause some degree of compromise of liver function. This means that a vitamin mix for an individual with poor liver function should be carefully made to include generous amounts of water-soluble vitamins. With our Clinical Multi-Vitamin, you're getting generous, but not excessive amounts, of health-giving vitamins in a complex formulation combining antioxidants and other vital nutrients.


Clinical Multi-Vitamin is Iron Free
If too much iron is ingested (whether from food or supplements), any excess iron is stored in body tissues, primarily the liver. As such, the liver is the part of the body that is most susceptible to the toxicity of iron.
According to internationally renowned hepatologist, Melissa Palmer, MD:
"In extreme excess, iron is toxic to the liver, and can lead to cirrhosis, liver failure and liver cancer. Furthermore, there is growing evidence that even mildly increased (or sometimes even normal amounts of iron) may cause or enhance the amount of injury to the liver in the presence of other liver diseases. This applies especially to people with alcoholic liver disease and chronic Hepatitis C. In fact, iron overload is commonly seen in patients with alcoholic liver disease and chronic Hepatitis C, and has been found to worsen prognosis, and to decrease the responsiveness to treatment. Liver scarring and liver cell damage are directly related to the iron content of the liver cell. Since a person's body is unable to eliminate an overabundance of iron, neither iron supplements nor vitamins containing iron should be included in the diet of a person with liver disease, unless it has been determined that there is an iron deficiency."
Therefore, those with liver concerns should avoid additional iron intake.
The Ingredients
Vitamin B Complex – A rich array of Vitamin B complex is very important for assisting the liver in its overall function of processing dietary constituents and supporting enzyme systems that are involved in detoxification.

Vitamin B1 – Vitamin B1 plays a key role in the body's metabolic cycle for generating energy. It aids in the digestion of carbohydrates, promotes growth and good muscle tone, essential for the normal functioning of the nervous system, muscles and heart, and stabilizes the appetite.
Vitamin B2 – Vitamin B2 is essential for making two coenzymes (flavin adenine dinucleotide and flavin mononucleotide) that are needed to metabolize carbohydrates, fats and protein.
Vitamin B6 – Vitamin B6 must be available in the mitochondria when the body breaks down stored glucose for energy. In addition, Vitamin B6 plays a role in the creation of antibodies to keep the immune system strong.
Vitamin B12 – Vitamin B12 is essential for the normal formation of red blood cells, essential for delivering oxygen to the entire body. B12 is also involved in the release of energy during food metabolism. Generous amounts are used in this formula, because the liver is the principal storage site for Vitamin B12, which can be depleted in the prescence of compromised liver function.
Pantothenic Acid – Also known as Vitamin B5, pantothenic acid helps form an enzyme that is needed in the mitochondria to release energy from sugars, starches and fats.
Niacinamide – Also known as Vitamin B3, niacinamide is needed for glycogenolysis, which is the breakdown of glycogen into glucose to produce energy when needed. In addition, niacin scavenges free radicals to prevent damage to the mitochondria. While essential, it is provided in this formula in a low dose to avoid any levels of toxicity.
Folic Acid – Also known as Vitamin B9, this Vitamin functions along with Vitamin B12 and Vitamin C in the utilization of proteins.
Inositol – A simple carbohydrate (sugar) and part of the Vitamin B Complex, inositol helps preserve healthy cell metabolism and is essential for proper formation of cell membranes. It is important in the formation of lecithin and the metabolism of fat.

Vitamin C – Vitamin C is a primary antioxidant that protects cells from damage and boosts immune system function. In addition, this vitamin aids in the absorption of iron, which will automatically increase energy levels.
Vitamin E Natural – An essential fat-soluble vitamin. As an antioxidant, Vitamin E helps protect cell membranes, lipoproteins, fats and Vitamin A from destructive oxidation and helps protect red blood cells. Vitamin E also supplies oxygen to the blood, which is then carried to the heart and other organs, thus alleviating fatigue; strengthens the capillary walls and prevents the red blood cells from destructive poisons.
Vitamin A (as beta carotene) – Vitamin A participates in immunity by enhancing white blood cell function. Upon enhancing the function of white blood cells, the body's response of antibodies to antigens is increased, thus helping defend against viruses. For those with liver concerns, using the non-toxic plant form of Vitamin A, beta carotene, is preferred.
Vitamin D3 – Vitamin D3 helps the body absorb calcium and plays a crucial role in the growth and maintenance of strong, healthy bones. Those with liver disease tend to be deficient in Vitamin D3 and are therefore, more prone to osteoporosis and osteomalacia.
Biotin – Produced in the intestines, Biotin deficiency is often uncommon, however it can be helpful in the prevention of hair loss, especially in those undergoing interferon therapy.
Calcium – An essential mineral found in the bone, blood and soft tissue of the body, it has a role in numerous body functions. Extensive research demonstrates the role of calcium in supporting bone health and reducing the risk for bone-related disorders. Additionally, calcium has gained recognition for its role in relieving symptoms of PMS and maintaining healthy blood pressure.
Iodine – Iodine is not produced by the body, but is needed for the production of thyroid hormones. Consuming healthy levels of iodine is essential for maintaining a healthy thyroid, a gland which helps produce and regulate hormones. These hormones are necessary for almost every metabolic function in the body. The iodine in Clinical Multi-Vitamin is derived from kelp and is easily absorbed by the body.
Magnesium – A necesary nutrient for good health, magnesium is essential in regulating muscle and nerve function, and maintaining healthy blood sugar and blood pressure levels. Magnesium is also important for making protein, bone and DNA, the genetic material in all cells.
Zinc – Zinc is an essential trace mineral required for proper growth and function of many types of immune cells. It is also critical to the health of the thymus gland; the location where immune cells known as T-cells are made. Zinc helps the immune system fight off invading bacteria and viruses. The body also needs zinc to make proteins and DNA. Included in Clinical Multi-Vitamin is L-OptiZinc®, the most clinically studied, patented form of zinc available. Studies show that L-OptiZinc® is absorbed better, retained longer and is more effective than other zinc supplements tested.
Selenium – Selenium is an essential antioxidant that plays a critical role in the liver's normal function, glutathione synthesis in the liver, and in the breakdown of certain toxic compounds in the liver. Selenium also promotes normal prostate and thyroid function, as well as supports a healthy metabolism.
Copper – Copper is an essential mineral that is a component of several important enzymes in the body and is essential to good health. Copper is involved in iron incorporation into hemoglobin. It is also involved with vitamin C in the formation of collagen and the proper functioning in central nervous system. It may also act as an antioxidant getting rid of free radicals that can damage cells and DNA.
Manganese – Plays a role in fat and carbohydrate metabolism, calcium absorption and healthy blood sugar maintenance. Manganese is necessary for normal brain and nerve function.
Chromium – Our Clinical Multi-Vitamin uses ChromeMate®, an oxygen-coordinated niacin-bound chromium complex that plays an important role in supporting healthy insulin function, maintenance of healthy blood sugar and cholesterol levels. Additionally, chromium has been shown to benefit the promotion of Vitamin B12.
Molybdenum – Found naturally in trace amounts in various types of food, its main function is to aid in the metabolism of fats and carbohydrates so that the body can use them more readily.
Potassium – Plays a vital role in maintaining bone health. Potassium neutralizes the acids produced during the body's metabolic processes, preventing the depletion of bone.
Choline – Also called choline bitartrate, choline is an essential nutrient important to the structure and function of cells. Deficiencies in choline bitartrate can present as elevated liver enzymes, specifically ALT levels.
PABA (para-amino benzoic acid) – Para-aminobenzoic acid, as part of the coenzyme tetrahydrofolic acid, aids in the metabolism and utilization of amino acids and is also supportive of blood cells, particularly the red blood cells. PABA supports folic acid production by the intestinal bacteria. PABA is important to skin, hair pigment, and intestinal health.
Citrus Bioflavonoids – Flavanoids found in citrus fruits such as lemon, orange, tangerine and grapefruit demonstrate antioxidant activities. These flavanoids help fight aging and poor health. Their biological activity has also been investigated with regard to promoting anti-inflammatory actions.
Hesperidin Complex – Also found in citrus, this flavonoid is reported to be a potent antioxidant as well. Studies have shown hesperidin to have properties that support healthy blood pressure, cholesterol, and blood sugar levels. (A study published in 2014 also showed hesperidin may play a protective role in reducing the toxic effects of iron-induced oxidative damage to the liver and kidneys http://www.sciencedirect.com/science/article/pii/S2214750014001279).
Betaine Hydrochloride – Helps support mineral absorption, particularly that of calcium. Studies have shown the betaine hydrochloride may support healthy homocysteine levels. High blood levels of homocysteine have been linked to an increased risk of blood clotting, heart attacks, strokes and other cardiovascular diseases. Just like high blood cholesterol, elevated blood homocysteine must be considered dangerous to overall cardiovascular health. In addition, high homocysteine levels have been associated with poor circulation in the extremities, poor brain function and even osteoporosis.
Glutamic Acid – An amino acid found in many foods and is also manufactured in the brain, glutamic acid is a building block for protein and vital in the transmission of nerve impulses.
Rutin – A bioflavanoid with strong antioxidant properties.
While vitamins are some of the body's best friends, the modern, love affair with processed food commits everyone to think very seriously about regular vitamin intake.
An excellent everyday vitamin, without iron
I am a big believer in a multi-vitamin and I have to admit, I like the comprehensive support this one gives to me, especially the punch of B Vitamins. Every winter I am in my doctor's office getting a B-12 shot and since beginning to take this in the Fall - 1st year ever with no B-12 shots to the arm!! I also like that it is iron free. Lately, I have been reading how Iron can be be harmful to your liver, that it keeps me faithful to this MV. My only funny side note.... do not panic....your urine is bright yellow from this multi-vitamin! I did call their customer service and they said it very normal due to the vitamin B-6 in the MV.
Usage
Take 1 tablet daily with a meal or as directed by your medical professional.
Warnings
Consult your medical professional prior to use if you have, or suspect you have, any medical condition, are currently taking prescription drugs, or are pregnant or breastfeeding.
Women who are pregnant or likely to become pregnant should not exceed recommended dose. Exceeding the recommended dosage will result in ingestion of more than 10,000 IU of Vitamin A which in high amounts is known to cause birth defects.
Do not take with sulfonamides since PABA interferes with the activity of these drugs.
Keep in mind that Vitamin B6 may cause harmless bright yellow coloration of urine.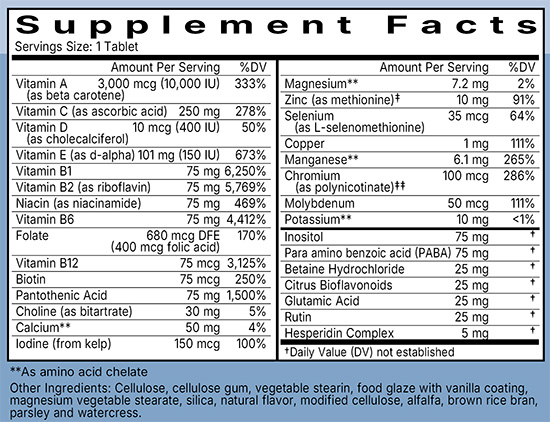 About Us
Natural Wellness® supplements are recommended by healthcare professionals and are sold around the world. When developing, formulating and producing supplements, Natural Wellness® focuses on science, quality, and proven performance. Ingredients used are of the highest quality, and all supplements are manufactured in the USA under strict current Good Manufacturing Practice (cGMP) regulations ensuring all safety and quality standards are met.
100% Guaranteed
All products are guaranteed to give you 100% satisfaction in every way. If you are not completely satisfied with a product you purchased for any reason, return it to Natural Wellness® within 90 days of purchase, and you will be issued a complete refund of the purchase price (less shipping and handling).
For any nutritional product you try for the first time, in addition to refunding you the purchase price, you will be refunded your shipping and handling, AND Natural Wellness® will even pay for the return shipping. Natural Wellness® truly takes the risk out of trying something new.
This is just one component of Natural Wellness' Super 7 Satisfaction Guarantee - which provides you with a risk-free, 100% money-back guarantee - along with the finest quality, service and security available online today.