GlucoCare
Promotes Blood Sugar Levels - 90 Vegetarian Capsules: 22.5-Day Supply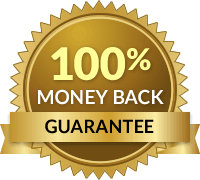 Risk-Free Money-Back Guarantee
Try GlucoCare risk-free for 90 days. If you don't love it, simply send it back for a full refund. No questions asked - For first time orders, we'll even pay for the return shipping.
Benefits
GlucoCare&reg is proprietary herbal formula comprised of well-known and researched Ayurvedic herbs. This formula as a dietary supplement supports normal blood sugar levels. GlucoCare&reg acts as an aid for healthy functioning pancreatic cells.
GlucoCare&reg helps maintain triglycerides and cholesterol levels that are already within normal range.
While each capsule contains 490 mg of a proprietary blend of ingredients the following key ingredients have been included:
Guggul - One of the oldest and most famous herbs in ayurvedic medicine, Guggul possesses strong purifying and rejuvenating powers. People today can especially benefit from Guggul's lipid regulating and immunomodulating properties. Studies have shown that Guggul can promote healthy cholesterol levels already within the normal range.
Gymnema - With its name literally meaning "sugar destroyer" in Hindi, Gymnema has been used in Ayurveda since the Sixth Century B.C. Gymnema has been shown to have a regenerative effect on pancreatic beta cells while curbing a person's craving for sweets.
Bitter Melon - Also known as Bitter Gourd, has been traditionally used to regulate blood sugar levels within the normal limits. It contains active components such as charantin, vicine, and polypeptide-p. Bitter Melon is also a natural source of Vitamin C and antioxidants.
Licorice - Primarily used traditionally to promote gastrointestinal health. It is a mild laxative which soothes and tones the mucous membranes. Licorice is rich in flavonoids and is currently under investigation as an antioxidant helping certain immune functions.
Usage
Take 2 capsules twice daily, 30 minutes before meals on an empty stomach. At this recommended dosage one bottle will last 22 1/2 days.
Not intended as a substitute for blood sugar level testing or professional medical care.
Allow several weeks for full benefit. The use of natural products provides progressive but long-lasting results.
Warnings
Please consult with a health care professional before starting any diet, exercise or supplementation program, before taking any medication, or if you have or suspect you might have a medical condition, are currently taking prescription drugs, or are pregnant or breastfeeding.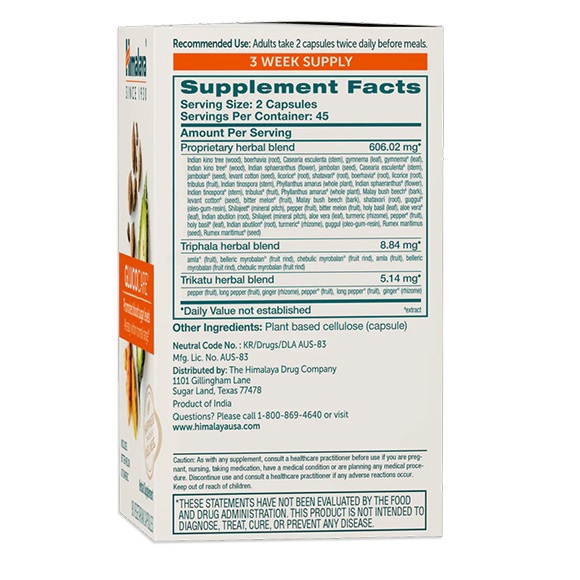 About Us
Natural Wellness® supplements are recommended by healthcare professionals and are sold around the world. When developing, formulating and producing supplements, Natural Wellness® focuses on science, quality, and proven performance. Ingredients used are of the highest quality, and all supplements are manufactured in the USA under strict current Good Manufacturing Practice (cGMP) regulations ensuring all safety and quality standards are met.
100% Guaranteed
All products are guaranteed to give you 100% satisfaction in every way. If you are not completely satisfied with a product you purchased for any reason, return it to Natural Wellness® within 90 days of purchase, and you will be issued a complete refund of the purchase price (less shipping and handling).
For any nutritional product you try for the first time, in addition to refunding you the purchase price, you will be refunded your shipping and handling, AND Natural Wellness® will even pay for the return shipping. Natural Wellness® truly takes the risk out of trying something new.
This is just one component of Natural Wellness' Super 7 Satisfaction Guarantee - which provides you with a risk-free, 100% money-back guarantee - along with the finest quality, service and security available online today.