Milk Thistle with Artichoke & Turmeric
Milk Thistle with Artichoke & Turmeric - Comprehensive Liver Support Supplement - Regenerate & Improve Liver Function, Protect from Toxins & Free Radicals - 90 Capsules: 30-Day Supply
90 Capsules: 30-Day Supply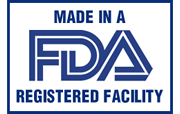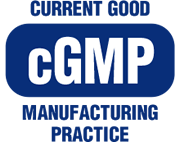 Standardized to European Quality Standards
Enhanced with Turmeric and Artichoke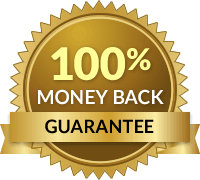 Risk-Free Money-Back Guarantee
Try Milk Thistle with Artichoke & Turmeric risk-free for 90 days. If you don't love it, simply send it back for a full refund. No questions asked - For first time orders, we'll even pay for the return shipping.
Benefits
Milk Thistle with Artichoke & Turmeric helps regenerate your liver and protects and improves its function so it can better carry out all of its 500 important functions, some of which include eliminating toxins from your body, regulating your glucose levels, storing vitamins, producing cholesterol, bile and vitamin D, and breaking down fats, proteins and carbohydrates in order to be used as energy.

Milk Thistle is the #1 recommended herb for liver health. It helps generate new liver cells, repairs damaged ones, aids in detoxification and total liver function as well as acts as an anti-inflammatory.

Turmeric provides 3 major health benefits for your liver and overall health
Turmeric attacks enzymes that are responsible for inflammation and pain, reducing stress on your liver and your overall body.
Turmeric induces phase 2 detoxification enzymes to help your liver more easily break down and remove toxins and waste from your body.
Turmeric improves bile production and flow which aids in digestion, immunity and overall liver function.
Artichoke contains luteolin which supports liver cell regeneration and liver tissue health. Artichoke also aids in bile flow which improves digestion, nutrient absorption and reduces the strain put on your liver.
Ample supply of bile and proper flow are truly important to your liver and overall health. Bile is produced in your liver. When your liver is not functioning properly, it most likely cannot produce enough bile to support your body's needs. This can then negatively affect your nutrient absorption, fat break down and your ability to adequately eliminate toxins and waste from your body.
Milk Thistle, Turmeric and Artichoke are all antioxidants that seek out and kill free radicals, which wreak havoc on your entire body and now are known to be one of the key factors leading to many of the aging issues we experience as we grow older.
Background
Milk thistle has been used for over 2,000 years as an herbal remedy. Literally hundreds of modern research studies have confirmed the remarkable ability of milk thistle to protect your liver and body against virtually all types of damage. Silymarin is extracted from the seeds of the plant and is the active component that is responsible for all its health benefits.
Turmeric is a culinary spice that comes from the root of the Curcuma longa plant. It is part of the ginger family and was used in Asia for thousands of years before making its way to the U.S. Scientists have discovered that the curcumins in the turmeric are the source of its health benefits for your liver and overall health.
Artichoke (Cynara cardunculus var. scolymus) is a species of thistle and derives its common name from the northern Italian words articiocco and articoclos. Studies have shown artichoke to aid liver, digestion, gallbladder, and heart, function.
Features
3 liver protective supplements for the price of 1
175 mg European Standardized milk thistle to protect & improve liver function & detoxification
50 mg Turmeric to reduce inflammation & pain, detoxify & improve liver, bile & immune function
20 mg Artichoke to regenerate liver cells and improve liver, bile, and digestive function
3 powerful antioxidants that kill free radicals that lead to serious aging issues
Had the ingredients I was seeking
Looking for a supliment for inflamation and this seems to be a good combo.
This product has helped me.
I've used this product for a while now. iT has beneficial to my health. It's easy to swallow .
Great
Used to clean liver
good product
been taking them for a while ,does what it promised
Noticable Improvement in Liver
I got this to aid my ex-wife who had severe liver problems from being an alcoholic but I starting taking it too. It helped her early on but ultimately her drinking was too much for any herbal supplement. For myself though, I was not having any issues with my liver but the very next check up I had with my doctor, he ran a regular set of lab tests and his first comment when we reviewed the test was the liver test was "perfect". Not just good but perfect. I have taken this regularly ever since.
Good Quality
I've been using this product for a couple of years. It brought my liver enzymes down to normal. Have purchased it for daughter and husband who both have cancer to help cleanse their liver
EXCELLENT! Talked to company based out of NYC myself.
I truly LOVE this product. I actually called the company to talk to them about their products and to confirm they were selling on Amazon (sorry Amazon, due to some bad products recently, I'm suspicious of your sellers now. I am ingesting this so HAD to check into personally).

Anywho- the combination of these three is so good! And not just for your liver.... artichoke is great for the gall bladder and turmeric is not only good for digestion, but also an overall anti-inflammatory.
Reply from Natural Wellness
We're not sure how long you've been taking the product, but please remember that results are generally hard to measure with nutritional supplements, because they don't work the same way as medications, where you'll usually notice a difference quickly. Supplements provide benefits that grow over time. The amount of time before seeing or feeling results will vary for each individual, however results are not typically immediate and therefore you might not necessarily see or "feel" results right away. As with any supplement, results are based on consistent and continued use. To ensure that you gain maximum benefit it's imperative that you take supplements as recommended on a consistent basis.

Every year my blood work was coming back with a higher Bilirubin count than the year before. After just one year of taking this product my count is now in the normal range. I am a true believer in natural remedies over medication. This product is proof of that.
Three Stars
I stopped talking them. Couldn't tell anything.
Liver Helper
Feeling better already and it's only my first month of use.
Felt the difference!
No aftertaste, and when I switched to this product from a different one, I instantly felt my sugar cravings drop. Didn't notice much as far as energy goes but the symptoms that come with sugar disorders-light headed, inability to focus, cravings- were gone within a week of taking this pill before each of my 3 meals.
I really like this product
I really like this product. I had a toxic liver and had new blood work done and my liver enzymes were much improved. I will be taking it for a long time to come!
good stuff
Love this combo.
One Star
Did not realize you had to take them twice a day.
Reply from Natural Wellness
We're very sorry that you didn't see this information on the product page. The dosage instructions can be found in the "Important Information" section of the page, under "Directions".
The actual recommended dosage for this product is to take 1 capsule 3 times daily. If taking them at 3 separate times throughout the day isn't convenient for you, you can certainly take all three capsules at one time.
Five Stars
just starting taking it but so far have no problems with it
Unique
Unique combination of herbs that support the liver. Only suggestion is that black pepper be added to help with absorption of turmeric. I take another tablet of turmeric which has black pepper so not an issue for me. This does help with my arthritis pain.
Five Stars
Great product!
Strong stuff!
This is a pretty strong product so be aware that you will feel some tingling when it's at work.
No side effects or discomfort like other supplements I've taken
I am not really sure it is helping, but I know it is not hurting! No side effects or discomfort like other supplements I've taken.
Great product at a Great price!
Love these -- great price and wonderful product. My Staffy gets one every other day to help keep her kidney/liver strong and in good health from all the toxins she is sniffing in the grass, etc.
DOES THE JOB
ITS WORKING VERY WELL INDEED, EVERYONE SHOULD GIVE THIS PRODUCT A TRY.
Great value for a supplement I take regularly - my new brand!
Good product at a good price
Be hopeful
I guess it's working as it is supposed to. This supplement is recommended by all the holistic web sites in cases of liver damage. Only time will tell.
Usage
As a dietary supplement, adults take 1 capsule three times daily, or as directed by a medical professional.
Warnings
Please consult with a health care professional before starting any diet, exercise or supplementation program, before taking any medication, or if you have or suspect you might have a medical condition, are currently taking prescription drugs, or are pregnant or breastfeeding.
Not recommend for those with bile duct obstructions or gallstones due to the artichoke contained in this product.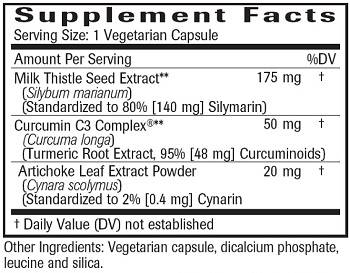 About Us
Natural Wellness® supplements are recommended by healthcare professionals and are sold around the world. When developing, formulating and producing supplements, Natural Wellness® focuses on science, quality, and proven performance. Ingredients used are of the highest quality, and all supplements are manufactured in the USA under strict current Good Manufacturing Practice (cGMP) regulations ensuring all safety and quality standards are met.
100% Guaranteed
All products are guaranteed to give you 100% satisfaction in every way. If you are not completely satisfied with a product you purchased for any reason, return it to Natural Wellness® within 90 days of purchase, and you will be issued a complete refund of the purchase price (less shipping and handling).
For any nutritional product you try for the first time, in addition to refunding you the purchase price, you will be refunded your shipping and handling, AND Natural Wellness® will even pay for the return shipping. Natural Wellness® truly takes the risk out of trying something new.
This is just one component of Natural Wellness' Super 7 Satisfaction Guarantee - which provides you with a risk-free, 100% money-back guarantee - along with the finest quality, service and security available online today.