Want to Improve Your Liver Health? Eat an Orange.
New research may reveal that oranges are even better for our liver health than currently believed.
You probably know that a sedentary lifestyle combined with a high fat diet is no bueno for tu hígado (your liver), but you might not know that up to 40% of Americans suffer from liver disease. It's an unfortunate side effect of having so much delicious food around and plenty of comfortable chairs to enjoy it in.
According to the Department of Health, between 30 and 40% of adults in the U.S. suffer from Non-Alcoholic Fatty Liver Disease, or NAFLD. It's a condition that's not quite as scary as it sounds. Those with NAFLD may have fat in their liver but little to no inflammation or cell damage. It's common in people that are overweight or suffer from type 2 diabetes, and can be reversed by making changes in your lifestyle.
You know the drill:
• lose weight
• exercise more
• and don't drink too much.
Unfortunately, if you continue to eat a high fat diet without making these changes, it's your liver that suffers the consequences.
Your liver is one of the hardest working organs in your body, and it needs to be a lean, mean machine.
• detoxifying your body
• metabolizing cholesterol and fat
• filtering urine
• and cleaning the bacteria from your blood.
When fat builds up on the organ, it makes all these tasks harder to perform.
Research Shows Amazing Liver Health Benefits from Oranges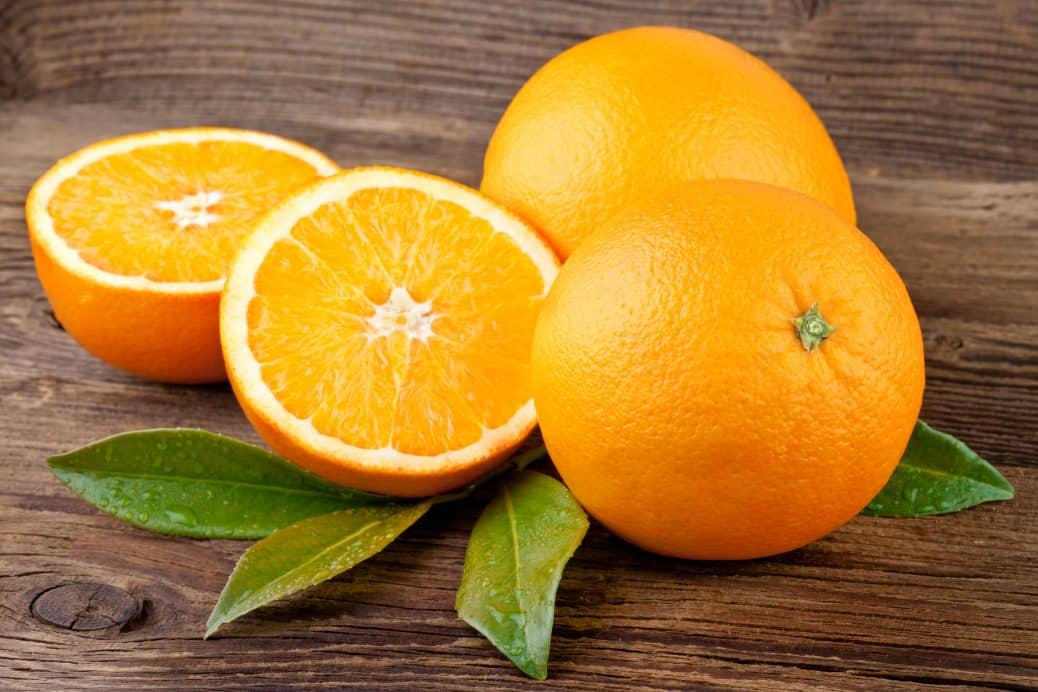 Our Western diet is jam packed with fat and sugar. Junk foods with chemical additives and preservatives, partially hydrogenated ingredients in packaged foods, large servings of animal protein, and big gulps of soda are not your friends. On the other hand, oranges and other citrus fruits are chock-full with antioxidants, which counteract the harmful effects of toxins, sugar, and large amounts of polyunsaturated fat. Oranges are also good sources of fiber, high in Vitamin C, and low in calories.
Eating an orange is a healthy alternative to snacking on cookies, potato chips, and other processed foods. Remember: that doesn't mean you can gobble up bad stuff and then overcompensate with more good stuff. Your body isn't a scoreboard.
New research may reveal that oranges are even better for our liver health than currently believed. In 2016, biologists studied the effect of cryptoxanthin, a plant pigment contained in citrus fruits, on patients with NAFLD. Animal experiments showed that doses of cryptoxanthin had anti-inflammatory effects. After human testing, the researchers concluded that beta-cryptoxanthin may indeed be beneficial to sufferers of NAFLD and more severe liver disease.
So next time, instead of popping open a bag of chips, treat yourself to Mother Nature's natural detoxifier.
3 Superior Supplements for Liver Health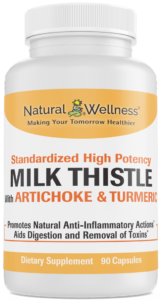 1. For more natural ways to treat your liver, check out Natural Wellness's Milk Thistle with Artichoke & Turmeric. Each of these main ingredients is an antioxidant, and the turmeric specifically attacks enzymes that are responsible for inflammation and pain. That reduces stress on your liver by helping it to more easily break down and remove toxins. Artichoke supports liver cell regeneration and aids in bile flow, which improves digestion and nutrient absorption.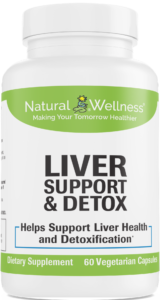 2. For a full detoxification, learn more about Liver Support & Detox, which not only contains antioxidants but beneficial vitamins and nutrients, such as: milk thistle, Vitamin B6, B12, Vitamin C and choline. Choline is an essential nutrient that helps to synthesize and transport lipids and assists your liver in soaking up healthy fats.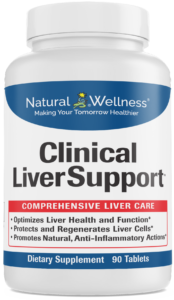 3. Clinical LiverSupport is also great for improving the neutralization and removal of toxins from your body. It improves liver function by helping your liver break down fats, absorb nutrients from foods, regulate blood sugar and glucose levels and kick unwanted toxins out of your body. It boasts eight antioxidants, including artichoke, Vitamin E and blueberry leaf, which fights free radicals and promotes healthy aging.