The Best Winter Foods & Beverages for Liver Health
In addition to green tea, find out 7 more foods and beverages for liver health that are in season this winter.
It's no secret that the foods and beverages we consume can affect our health overall. But did you know that they also a key role in liver health? It's true. Research has connected poor diet with changes in the gut microbiome, which can ultimately lead to liver inflammation and disease via the gut-liver axis. (1)
Fortunately, several foods and drinks have been found to help improve the health of this important organ. Many are in season or more preferable during the winter months, making them ones to consider adding to your diet during this time of year.
Your 8 Best Winter Foods and Beverages for Liver Health
Here are a few to pick up the next time you're at the grocery store.
1. Apples
Studies have shown that the polyphenols in apples can help protect against non-alcoholic fatty liver disease (NAFLD). They do this by activating the body's ability to destroy old or damaged cells, making way for newer, healthier ones. This helps reduce the accumulation of fat in the liver. (2)
Apples are good when eaten as is, or you can sprinkle a little cinnamon on them if you want your taste buds to feel like you're indulging in a sweet dessert.
You can also chop this fruit up and put it on your salad for a bit of extra crunch.
2. Avocado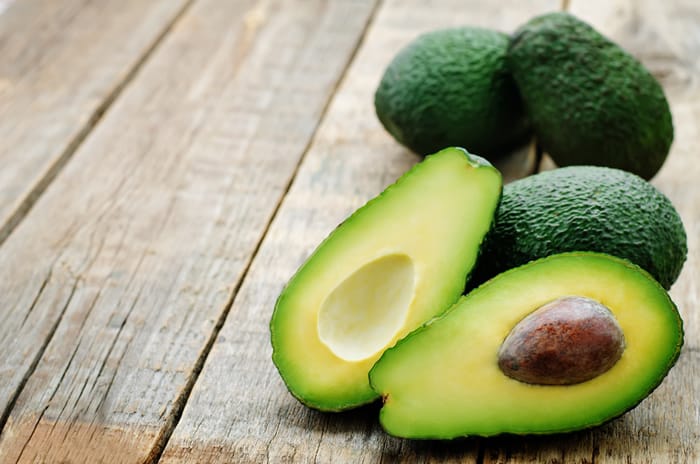 Avocado is another winter fruit—yes, it is a fruit—that is good for the liver. Specifically, it helps protect against liver cancer while also reducing inflammation and improving immune system function. (3)
Avocado is good in sandwiches or when spread on morning toast.
You can also mash it up and mix it with salsa, which makes a tasty vegetable dip.
3. Brussels Sprouts Are a Great Food for Liver Health
Eating more vegetables, in general, is associated with a lower liver cancer risk. But cruciferous vegetables like Brussels sprouts seem to have an even greater effect when compared to other vegetable types while also lowering the risk of death due to chronic liver disease. (4)
One healthy way to add Brussels sprouts to your diet is to slice them up and roast them in the oven with a little bit of olive oil, then salt and pepper to taste.
You can also sauté them, then mix in feta cheese and drizzle them with balsamic vinegar for a different flavor.
4. Cabbage
Cabbage is another cruciferous vegetable that is in good supply during the winter months.
It is good when boiled. Just drain the water, add a splash of apple cider vinegar, and you have a satisfying side dish on a cold winter day.
Or you can sauté it with onion and olive oil for a different warm side.
If you prefer your cabbage to have a little crunch, sauerkraut is another option. You can even eat it raw if you like its peppery taste.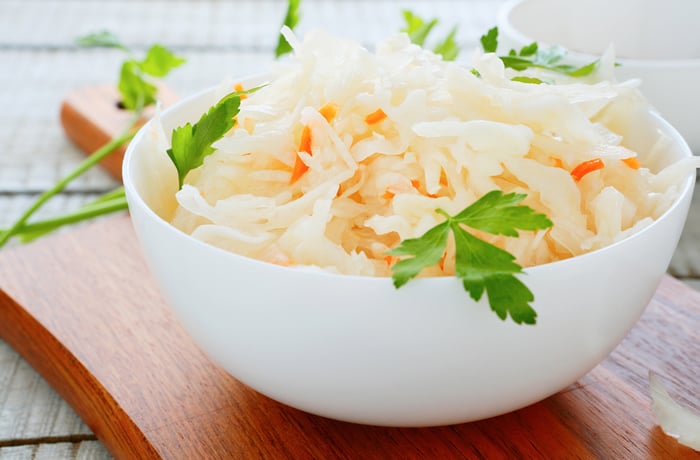 5. Parsnips
Have you ever had a parsnip? If not, this winter root vegetable has the same sweetness as sweet potatoes while being nuttier in flavor. A 2021 review of 46 articles reveals that parsnip has positive effects on liver health, with Persian medicine long using it to help treat liver disease. (5)
Parsnips can be prepared much like potatoes. You can:
boil and mash them up
cook them in an air fryer
or roast them with other healthy root vegetables.
All of these options make for a healthy side dish that can warm your body and soul.
6. Winter Squash
There are numerous types of winter squash, ranging from acorn to butternut to spaghetti squash and more. This vegetable family is rich in carotenoids, and dietary carotenoids can help reduce the risk of NAFLD and other liver diseases. (6)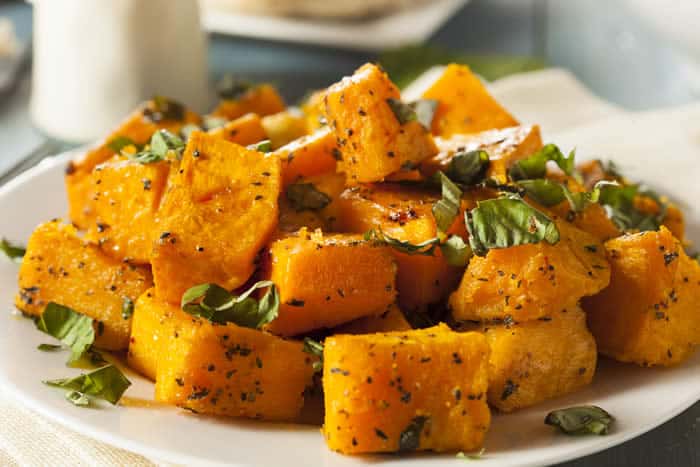 Winter squash is good when baked in the oven, then served with a sprinkle of salt and pepper to taste.
You can also chop it up and add it to your favorite winter soups and stews for additional flavor and texture.
7. Green Tea
Green tea contains several bioactive compounds that can help reduce the risk of NAFLD. (7) It has also been associated with a lower risk of other liver diseases, some of which include cirrhosis, hepatitis, and cancer. (8) That makes this warm beverage a good option when it's cold outside.
8. Coffee Is An Amazing Beverage to Support Your Liver
You can also sit down with a hot cup of coffee this winter and know that you're doing your liver good. That's because this beverage is known to help stop liver disease development and progression, in part, by improving liver enzymes in people at risk for this type of disease. (9)
Conclusion
These are just some of the winter foods and drinks connected with greater liver health. Once the cold weather passes, you may also want to consider a post-winter detox. This can help enhance the health of your liver even more.
(1) Yang, W., Zeng, X., Liu, Z., et al. (2020, April 01). Diet and Liver Cancer Risk: A Narrative Review of Epidemiological Evidence. British Journal of Nutrition. doi:10.1017/S0007114520001208
(2) Li, D., Cui, Y., Wang, X., Liu, F., Li, X. (2020, October 09). Apple Polyphenol Extract Alleviates Lipid Accumulation in Free-Fatty-Acid-Exposed HepG2 Cells Via Activating Autophagy Mediated by SIRT1/AMPK Signaling. Phytotherapy Research. doi:10.1002/ptr.6902
(3) Bhuyan, D., Alsherbiny, M., Perera, S., et al. (2019, September 24). The Odyssey of Bioactive Compounds in Avocado (Persea americana) and Their Health Benefits. Antioxidants. doi:10.3390/antiox8100426
(4) Zhao, L., Jin, L., Petrick, J., et al. (2022, December 22). Specific Botanical Groups of Fruit and Vegetable Consumption and Liver Cancer and Chronic Liver Disease Mortality: A Prospective Cohort Study. Nutrition. doi:10.1016/j.ajcnut.2022.12.004
(5) Kenari, H., Kordafshari, G., Moghimi, M., Eghbalian, F., TaherKhani, D. (2021, March 31). Review of Pharmacological Properties and Chemical Constituents of Pastinaca sativa. Journal of Pharmacopuncture. doi:103831/KPI.2021.24.1.14
(6) Elvira-Torales, L., Garcia-Alonso, J., Periago-Castón, M. (2019, July 19). Nutritional Importance of Carotenoids and Their Effect on Liver Health: A Review. Antioxidants. doi:10.3390/antiox8070229
(7) Zhou, J., Ho, C., Long, P., et al. (2019, March 20). Preventive Efficiency of Green Tea and Its Components on Nonalcoholic Fatty Liver Disease. Journal of Agricultural Food Chemistry. doi:10.1021/acs.jafc.8b05032
(8) Yin, X., Yang, J., Li, T., et al. (2015, June 15). The Effect of Green Tea Intake on Risk of Liver Disease: A Meta Analysis. International Journal of Clinical and Experimental Medicine. Retrieved January 05, 2023, from https://www.ncbi.nlm.nih.gov/pmc/articles/PMC4538013/
(9) Madhawan, M., Anand, A. (2016, March). Coffee and Liver Disease. Journal of Clinical and Experimental Hepatology. doi:10.1016/j.jceh.2016.02.003