Support Your Liver and Lose the "Quarantine 15"
Your liver's role in fat metabolism makes its health crucial for reaching weight loss goals – including weight gained during COVID-19. Discover 5 tips to assist your liver in achieving your weight loss goals.
Your liver's health is vital for achieving weight loss. With COVID-19 still looming in 2021 and keeping us indoors, it's never been more important to be cognizant of diet and exercise, especially as we continue to adjust to this new and extreme paradigm.
The "Quarantine 15" is a real problem, especially when some gyms and recreation facilities have been forced to close (while liquor stores and dispensaries are all deemed essential). Weight gain from stress eating, mindless snacking to quell the monotony and boredom of quarantine, and difficulty finding healthy foods are all contributing to factors unprecedented weight gain across America.
In setting you and your loved ones up for weight loss success in 2021, it's imperative to consider liver's health. If your liver isn't functioning properly, weight loss can become almost impossible as toxicity builds in your body and your liver struggles to process fat, filter the blood, and detoxify and metabolize drugs (1).
Specifically, the liver's role in fat metabolism makes this organ's health vital to achieving your weight loss goals. Quite simply, a congested liver will prevent abdominal weight loss.
Milk Thistle, Diet and Exercise for Liver Health
Milk thistle has a rich history as a natural remedy that helps bolster and improve liver health and functionality, in addition to decreasing inflammation and boosting immunity. So, while using milk thistle tea or taking a milk thistle supplement may not directly lead to weight loss itself, a healthy liver is crucial for fat metabolism and thus weight loss and management.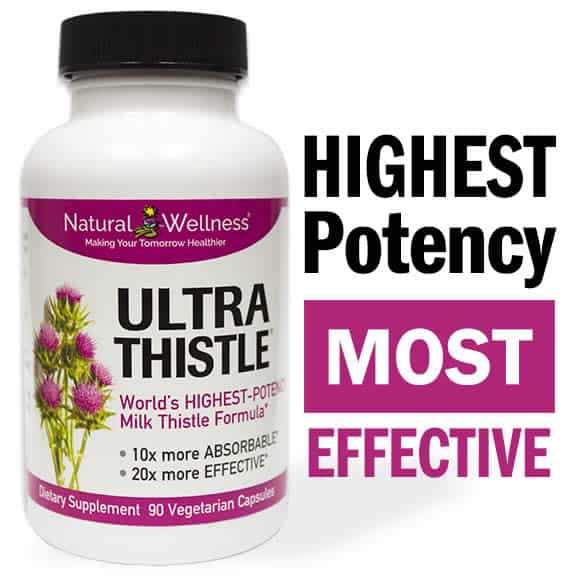 In addition to milk thistle, you may also consider incorporating a few other natural remedies and behaviors into your quarantine routine to improve your liver function and metabolism.
One of the most important steps in protecting your liver is eliminating alcohol, sugar, and any highly processed foods or saturated fats from your diet. As a general rule of thumb, processed foods, and foods high in sugar, salt, and saturated fats are extremely difficult for your liver to break down (2). Abstain and your waist will thank you.
5 Tips for Liver Health to Aid Your Weight Loss Goals
At the end of the day, there's really no replacing a good diet and regular exercise.
Starting your morning off by squeezing a bit of lemon juice into lukewarm water will kick start the detoxification process in your liver.
Apple cider vinegar will also do the trick, as well as provide a host of other benefits. Take a look at LiverSupport.com's Apple Cider Vinegar Detox Drink.
Eating smaller meals more frequently throughout the day will reduce the stress you put on your liver, giving it the time it needs to properly process everything you throw at it.
And, if you can, keep it organic and fresh to ensure you're getting as many nutrients, proteins, and antioxidants as you can.
Regular exercise in addition to burning fat also stimulates the liver and lymphatic circulation, which wards off liver congestion and fat accumulation.
1. Berkowitz, V., Berkowitz, V., & Anonymous. (2013, May 28). The Secret to Losing Stubborn Fat. Retrieved January 08, 2021, from https://www.shape.com/weight-loss/tips-plans/weight-loss-secret-you-ve-never-heard
2. Cutler, N., & Cutler, A. (2019, May 06). 6 Strategies to Help You Lose Weight and Improve Liver Function. Retrieved January 08, 2021, from https://www.liversupport.com/6-strategies-to-improve-liver-function-and-help-you-lose-weight/