Increased Drinking During Pandemic Potential Cause of Spike in Liver Disease
A spike in the cases of liver disease has newly been revealed as another potential effect of the COVID pandemic.
The consequences of the pandemic have been many. Some people have lost their jobs due to business closures. Others have diminished health thanks, in part, to the virus's lasting effects in some people, labeling them a "long hauler." And let's not forget the hundreds of thousands of people who have lost their life due to COVID-19.
Yet, new information is revealing one potential additional effect of the pandemic. It is a spike in the cases of liver disease.
Post-Pandemic Liver Issues on the Rise
On May 14, 2021, the Washington D.C.-based news station WTOP published data presented by Dr. Waihong Chung, a researcher for the Division of Gastroenterology at Brown University's Warren Alpert Medical School, at a Digestive Disease Week briefing.
This data revealed that, while the number of doctor's visits for gastrointestinal (GI) issues, in general, was down 27% during the lockdown, visits for alcohol-related GI and liver disease increased by about 60% during that same time frame. The rate of patients seeking care for acute alcohol hepatitis alone increased by 53%. (1)
Studies confirm that drinking did increase during the pandemic. For instance, one found that 60% of 832 respondents increased their alcohol consumption by consuming more drinks, drinking more often, or both. (2) One-third admitted to binge drinking and 7% admitted to extreme binge drinking. Reasons cited included feeling stressed, greater alcohol availability, and being bored.
Signs of Potential Liver Damage
One of the first signs that your liver may not be functioning as well as it could is if you're retaining fluid, especially in your belly or legs. The Cleveland Clinic reports that this happens in roughly half of people diagnosed with cirrhosis, which is when scar tissue builds up in the liver. (3)
Other signs that your liver may be damaged include:
being jaundiced, which is when your skin and/or the whites of your eyes turn a yellowish color;
blood in your vomit or stool; and/or
feeling confused, having memory issues, or feeling lethargic.
How Much Alcohol Does It Take to Damage the Liver?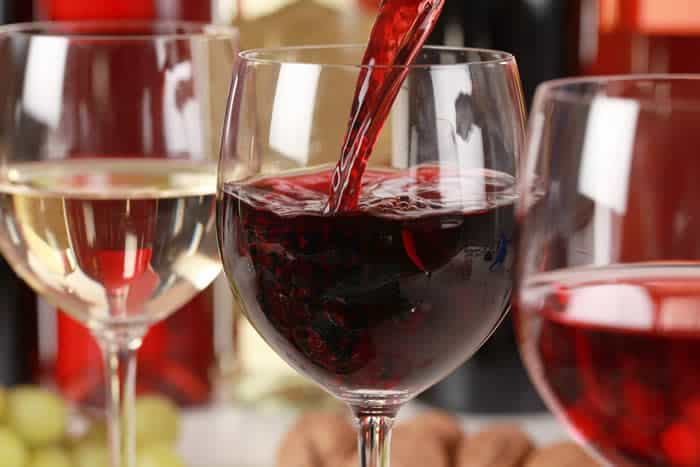 Research indicates that people consuming 90 mg of alcohol per kilogram of body weight per hour tend to have normal liver function; however, when that rate is increased to 125 mg per kilogram of body weight, this was consistent with the kidney function of people diagnosed with chronic alcoholic hepatitis. Additionally, consuming 147 mg of alcohol per kilogram of body weight per hour appears to be associated with cirrhosis-level kidney function. (4)
For comparison purposes, the National Institute on Alcohol Abuse and Alcoholism states that the standard alcoholic beverage contains 14 grams of alcohol. (5) This standard involves consuming either a 12 ounce can of beer, 8-9 ounces of malt liquor, 5 ounces of wine, or a 1.5 fluid ounce shot of spirits.
The duration of alcohol abuse matters as well. A person diagnosed with chronic alcoholic hepatitis has, on average, been abusing alcohol for 11.9 years. Individuals with cirrhosis have an average duration of alcohol abuse of 17.1 years. (4)
Symptoms of Alcoholic Liver Disease
Some of the first signs of alcoholic liver disease include abdominal pain, nausea, vomiting, diarrhea, and decreased appetite—not unlike a bug or flu.
As the disease progresses, you may notice other symptoms, such as:
jaundice
swelling in the belly or legs
fever
itchy skin
weight loss
and muscle wasting.
Blood in the vomit or stool, bruising easily, and greater reactivity to drinking and drugs can also be signs of a more progressed alcohol liver disease.
Drinking Alcohol with Liver Disease
One question that some people ask is whether you can drink alcohol if you have liver disease. There is a strong case for abstaining from drinking if you are diagnosed with this condition.
Research indicates that, if you have alcoholic fatty liver, quitting drinking might completely resolve this issue within two to six weeks. (6) This same piece of research further indicates that a patient's prognosis after developing alcoholic cirrhosis "is dependent on alcohol abstinence."
Therefore, if you have been diagnosed with liver disease or failure, it is recommended that you abstain from using alcohol completely. It may also help to take a supplement that works to support better liver function, such as Natural Wellness's Clinical LiverSupport or UltraThistle.
(1) WTOP News. (2021, May 14). Study: Alcohol Use May Be Behind Pandemic's Impact on Gastrointestinal, Liver Diseases. Retrieved May 21, 2021, from https://wtop.com/health-fitness/2021/05/brown-university-researchers-believe-alcohol-use-may-be-behind-the-pandemics-impact-on-gastro-intestinal-and-liver-diseases/
(2) Grossman, E, Benjamin-Neelon, S, Sonnenschein, S. (2020, Dec). Alcohol Consumption During the COVID-19 Pandemic: A Cross-Sectional Survey of US Adults. International Journal of Environmental Research and Public Health. doi:10.3390/ijerph17249189
(3) Cleveland Clinic. (2019, February 20). 4 Signs Your Liver Is In Trouble + Tips to Protect It. Retrieved May 21, 2021, from https://health.clevelandclinic.org/4-signs-your-liver-is-in-trouble-and-tips-to-protect-it/
(4) Mann, R, Smart, R, Govoni, R. (2003). The Epidemiology of Alcoholic Liver Disease. Alcohol Research & Health. https://pubs.niaaa.nih.gov/publications/arh27-3/209-219.htm
(5) National Institute on Alcohol Abuse and Alcoholism. (n.d.). What Is a Standard Drink? Retrieved May 21, 2021, from https://www.niaaa.nih.gov/alcohols-effects-health/overview-alcohol-consumption/what-standard-drink
(6) Saberi, B, Dadabhai, A, Jang, YY, Gurakar, A, Mezey, E. (2016, Jun 28). Current Management of Alcoholic Hepatitis and Future Therapies. Journal of Clinical and Translational Hepatology. doi:10.14218/JCTH.2016.00006