First FDA-Approved Drug to Treat This Symptom of Rare Liver Disease
Find out about the first drug, Bylvay, that has received multi-country approval to treat pruritus from a rare liver disease.
On July 20, 2021, the U.S. Food and Drug Administration (FDA) released the names of 31 novel drugs that had been approved by its Center for Drug Evaluation and Research. One of these new drugs is Bylvay, which is the first drug ever to gain FDA approval for treating pruritus, or severely itchy skin that occurs with the rare liver disease, PFIC. (1)
What is PFIC?
PFIC is short for progressive familial intrahepatic cholestasis, a liver disease that affects one in 50,000 to 100,000 people globally and often starts in infancy, continuing to progress over time and generally resulting in total liver failure. (2)
With PFIC, the liver's cells don't secrete bile as they should, causing this digestive fluid to continue to build up over time. As the bile builds, this leads to a variety of issues in the body, such as:
yellowing skin
and an enlarged liver and spleen.
Another symptom of PFIC, and one that can cause a great deal of discomfort, is severe itching of the skin known as pruritus. This is where Bylvay comes into play.
How Bylvay Helps
In its press release citing the FDA's approval, Albireo—the company that manufactures Bylvay—explains that this new drug contains the active ingredient odevixibat. (3) Odevixibat is a non-systemic ileal bile acid transport inhibitor that works by decreasing bile acid reabsorption, reducing the ability of these acids to increase to toxic levels. (4) Keeping these levels lower helps reduce skin itching.
In short, Bylvay can help keep patients more comfortable as their liver disease progresses, many times requiring some type of surgical intervention, whether by partial external biliary diversion or liver transplantation. (5) Albirea goes on to say that this drug is the first of its kind to be approved for the treatment of pruritus caused by PFIC.
Bylvay Obtains Global Approval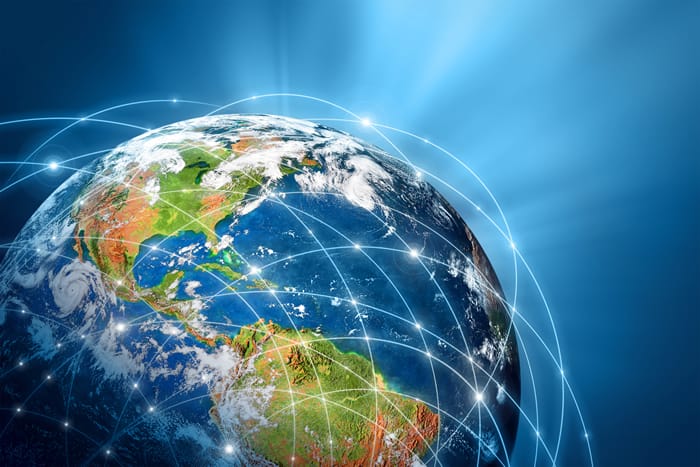 Not only has the FDA approved Bylvay for the treatment of PFIC-related pruritus, but so too has the European Commission.
On May 20, 2021, the European Medicines Agency reported that the Committee for Medicinal Products for Human Use had recommended granting Bylvay marketing authorization for the treatment of PFIC. (6) This is promising news for patients who are diagnosed with PFIC, no matter which side of the world they live in.
Bylvay Administration, Dosage, and Side Effects
The FDA indicates that Bylvay can be administered by oral pellet or capsule, with the recommended dosage being 40 micrograms per kilogram of bodyweight; although this amount may be increased to as high as 120 micrograms daily (not to exceed 6 milligrams per day) if no improvement is seen within three months. (7) Further, it should be taken every morning, preferably with a meal.
Potential side effects, according to the FDA, may include diarrhea, abdominal pain, vomiting, the deficiency of fat-soluble vitamins, and liver test abnormalities, though these occur in fewer than 2% of Bylvay users.
(1) U.S. Food and Drug Administration. (2021, Jul 20). Novel Drug Approvals for 2021. Retrieved Jul 26, 2021, from https://www.fda.gov/drugs/new-drugs-fda-cders-new-molecular-entities-and-new-therapeutic-biological-products/novel-drug-approvals-2021
(2) U.S. National Library of Medicine. (2009, Dec 01). Progressive Familial Intrahepatic Cholestasis. Retrieved Jul 26, 2021, from https://medlineplus.gov/genetics/condition/progressive-familial-intrahepatic-cholestasis/
(3) Globe Newswire. (2021, Jul 20). Albireo Announces FDA Approval of Bylvay (Odevixibat), the First Drug Treatment for Patients with Progressive Familial Intrahepatic Cholestasis (PFIC). Retrieved Jul 26, 2021, from https://www.globenewswire.com/news-release/2021/07/20/2266030/0/en/Albireo-Announces-FDA-Approval-of-Bylvay-odevixibat-the-First-Drug-Treatment-for-Patients-With-Progressive-Familial-Intrahepatic-Cholestasis-PFIC.html
(4) U.S. Department of Health & Human Services, National Center for Advancing Translational Sciences. (n.d.). Odevixibat. Retrieved Jul 26, 2021, from https://drugs.ncats.io/substance/2W150K0UUC
(5) Cincinnati Children's Medical Center. (2018, Dec). Progressive Familial Intrahepatic Cholestasis (PFIC). Retrieved Jul 26, 2021, from https://www.cincinnatichildrens.org/health/p/pfic
(6) European Medicines Agency. (2021, May 20). Bylvay. Retrieved Jul 26, 2021, from https://www.ema.europa.eu/en/medicines/human/summaries-opinion/bylvay
(7) U.S. Food and Drug Administration. (2021, Jul). Highlights of Prescribing Information. Retrieved Jul 26, 2021, from https://www.accessdata.fda.gov/drugsatfda_docs/label/2021/215498s000lbl.pdf