How Beets Can Boost Liver Health
Find out why beets are great for liver health. Plus discover 6 ways to incorporate more beets into your diet.
Eating a balanced diet is one way to help improve liver health. If this type of diet includes vegetables in the form of beets, its benefits may be even greater.
Boost Liver Health by Eating More Beets
Several animal-based studies have found that consuming beets helps promote liver health and function. For instance, one piece of research found that after consuming table beets for 10 days, the animals had increases in certain liver enzymes and oxidative processes that were indicative of better liver health. (1)
Another study, this one published in Biomolecules in 2019, explains that beets are rich in antioxidants and have properties that offer promise for protecting the liver. (2) In this case, red beetroot was found to help prevent liver injury by reducing oxidative stress, inflammation, and cellular death.
Since these studies have been conducted using animals, you may be wondering whether their results apply to humans. Experts at Stanford Medicine share that animals serve a critical role in biomedical research as they are biologically similar to humans, susceptible to the same types of health issues, and their shorter life cycles enable more comprehensive research across life spans and generations. (3)
An article in the Journal of Biosciences and Medicines adds that red beet has been used in traditional medicine for humans for centuries.
Its list of potential effects include:
decreased joint pain
reduced blood pressure and blood sugar levels
and more. (4)
This article further indicates that, as a functional food supplement, this vibrant red vegetable is suggested to help protect against fatty liver, liver steatosis, and hepatitis.
6 Ways to Incorporate More Beets into Your Diet
Beets are one food that is easy to incorporate into your diet.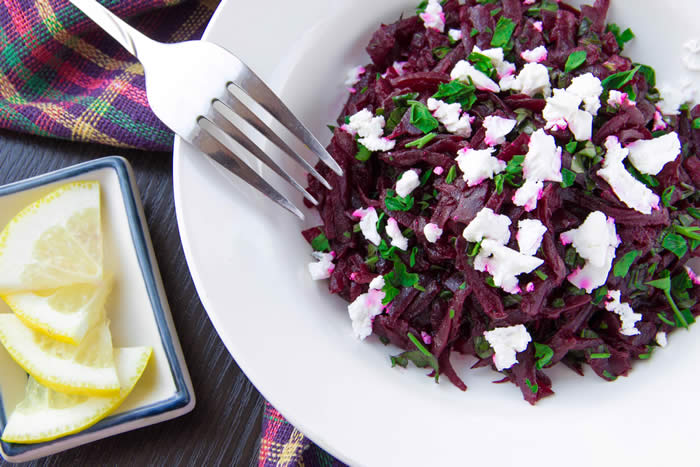 You can slice them up and put them on your salad or in your sandwich
Or you pickle them and give yourself a tangy side dish.
You can also sprinkle a bit of salt on the beets and roast them in the oven if you want something a bit more savory and warm.
Beets also combine well with tomatoes, making them a good addition to tomato soup.
Beets even complement potatoes. So, you can shred them together and create a healthy hash brown or latke.
You may also decide to put beets in your cole slaw, hummus, and salsa for additional tastes and textures.
(1) Váli, L., et al. (2007, February). Liver-Protecting Effects of Table Beet (Beta vulgaris var. rubra) During Ischemia-Reperfusion. Nutrition. https://doi.org/10.1016/j.nut.2006.11.004
(2) Albasher, G., et al. (2019, July 07). Ameliorative Effect of Beta vulgaris Root Extract on Chlorpyrifos-Induced Oxidative Stress, Inflammation and Liver Injury in Rats. Biomolecules. doi: https://doi.org/10.3390/biom9070261
(3) Stanford Medicine. (n.d.). Why Animal Research? Retrieved June 27, 2022, from https://med.stanford.edu/animalresearch/why-animal-research.html
(4) Babarykin, G. S., et al. (2019, March). Red Beet (Beta vulgaris) Impact on Human Health. Journal of Biosciences and Medicines. https://doi.org/10.4236/jbm.2019.73007