Autoimmune Hepatitis
Is There an Alternative Treatment for Autoimmune Liver Disease?
Due to fears of instigating unknown interactions or confusing the results of any given treatment, alternative therapies are rarely permitted within the confines of Western medicine. Exceptions to this norm are most likely to be made for conditions where it has been irreversibly proven to be effective or if there are no other known medical treatments. Some people in acute liver failure who are unable to receive a liver transplant are among those for whom Western medicine has few options. Such individuals are ideal candidates for research on supplements with a track record for preserving liver health – such as N-Acetyl Cysteine.
Although several types of acute liver failure can be reversed with swift pharmaceutical intervention, many people with fulminant hepatic failure can only be saved with a liver transplant. Unfortunately, not everyone who needs a new liver can get one.
For the most common cause of acute liver failure, acetaminophen poisoning, an antidote must be administered as soon as possible to prevent liver injury. The antidote used in hospitals is N-Acetyl Cysteine (NAC). This readily available antioxidant works by indirectly replenishing glutathione – which detoxifies the toxic metabolite of acetaminophen.
According to Anne M. Larson, M.D., of the University of Washington, and colleagues, N-Acetyl Cysteine administered within 12 hours of ingestion of acetaminophen can prevent liver injury; however, many people may be unaware that they could benefit from N-Acetyl Cysteine. With a similar thought in mind, researchers from UT Southwestern Medical Center and their colleagues at 21 other institutions investigated if NAC could treat acute liver failure due to causes other than acetaminophen poisoning.
As published in the September 2009 issue of the journal Gastroenterology, the UT researchers found that acute liver failure patients in the early stages of hepatic comas who were administered NAC were nearly 2.5 times more likely to survive than those treated only with a placebo. According to Dr. William M. Lee, professor of internal medicine at UT Southwestern and lead author of this study, "NAC is safe, easy to administer, doesn't require intensive care and can be given in community hospitals. NAC is an excellent treatment for non-acetaminophen acute liver failure if the disease is caught early." Until this study, liver transplantation was the only treatment if the failure was from non-acetaminophen causes.
By combining Lee's NAC results with Larson's sentiments about its potential benefits, those with chronic liver disease could profit in a big way. If this commonly available antioxidant is good enough for preventing liver failure, shouldn't it then be considered for this severe condition's predecessor, liver damage? Already aware of NAC's ability to protect the liver from damage, many healthcare practitioners advise their patients with chronic liver problems to supplement with NAC. Before waiting for liver disease to advance to liver failure, those with hepatic concerns are encouraged to investigate how N-Acetyl Cysteine could help their liver detoxify poisons – thus preventing the need for a future liver transplant.
This information is intended for educational purposes only and should not be used in any other manner. This information is not intended to substitute for informed medical advice. You should not use this information to diagnose or treat a health problem or disease without consulting with a qualified health care provider.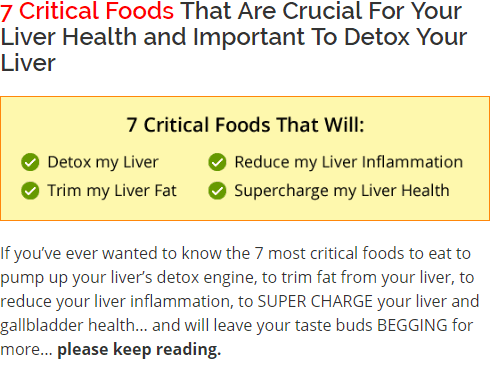 Mayo Clinic "Autoimmune Hepatitis" http://www.mayoclinic.com/health/autoimmune-hepatitis/DS00676/ Retrieved on February 17, 2011
National Institute of Diabetes and Digestive and Kidney Diseases "Autoimmune Hepatitis" http://digestive.niddk.nih.gov/ddiseases/pubs/autoimmunehep/ Retrieved on February 17, 2011
Palmer, M.D., Melissa. Dr. Melissa Palmer's Guide to Hepatitis & Liver Disease. New York: Avery Trade, 2004.
Worman, MD Howard J. The Liver Disorders and Hepatitis Sourcebook. McGraw-Hill, 2006