Hepatitis C
What is the Conventional Medical Treatment for Hepatitis C?
Not all people who have been diagnosed with Hepatitis C need treatment, especially in the case of acute Hepatitis. Medication may be prescribed, however, bed rest, drinking plenty of fluids, avoidance of alcohol and eating a healthy diet will be recommended by the doctor. It is important to work closely with one's doctor and follow up with tests to make sure the virus has cleared the body.
Some people won't be treated because they don't know they have the Hepatitis C virus.
Individuals who have been diagnosed with chronic Hepatitis C will probably be treated with various combinations of medication. The type of treatment as well as the length of treatment for Hepatitis C depends on the genotype of the virus. Working closely with one's physician, using an open line of communication will help in determining the best course of action.
Interferon
Some treatment options for Hepatitis C include medications with and without interferon. Once in the bloodstream, interferon interferes with the Hepatitis C virus' ability to replicate. In addition, interferon appears to build up the immune system's disease fighting T helper-1 cells so that they are strong enough to kill off the Hepatitis C viruses.
Side effects from interferon can be unpleasant and sometimes serious, leading to dose reduction or discontinuation of treatment. All side effects should be reported to one's doctor right away for management of symptoms and to prevent serious complications from occurring.
Not all people experience the same side effects, nor are all side effects necessarily severe. Some people experience few or no side effects at all. Having a good support system in place prior to starting treatment will help in managing side effects whether few or many. Family, friends, and support groups can be helpful to most people during difficult times while undergoing Hepatitis C treatment.
Side effects from interferon may include:
Persistent flu-like symptoms (including body aches and headaches)
Nausea
Fatigue
Loss of appetite
Diarrhea
Insomnia
Mental and psychiatric symptoms, including depression, irritability, anxiety, mania and trouble concentrating
Bone marrow suppression
Anemia
Dehydration
Mouth sores
Changes in the way food and beverages taste
Skin rashes and itching
Dry, brittle nails
Injection site reactions (pain, irritation, swelling or infection)
Hair loss
Vision or eye problems (rare but can be serious)
Libido changes (decreased interest in sex)
Menstrual and menopausal changes
Ribavirin
Ribavirin, an antiviral drug that suppresses the Hepatitis C virus is commonly used in conjunction with other medications to treat Hepatitis C. When used alone, Ribavirin promptly brings down liver enzymes but the results don't last long and liver enzymes go back up. Similar to interferon side effects, Ribavirin has been known to cause anemia, thyroid disease, hypertension and depression. Pregnant women and anyone with cardiovascular disease should not take Ribavirin. Ribavirin can cause birth defects so it is important for both men and women to use an effective form of contraception.
Treatments and Genotype
Historically, HCV genotype 1 was the most difficult to treat, however new treatment options have come available. Toward the end of 2013 the FDA approved two new medications. Olysio® capsules are used in combination with pegintereferon alfa and ribaviron or in combination with sofosbuvir for hepatitis c genotype 1 patients. The once-daily oral prescription medication, Sovaldi™ (sofosbuvir), was also approved for use in combination with peginterferon alfa and ribavirin OR ribavirin. Its efficacy was established in patients with hepatitis c genotypes 1, 2, 3 or 4.
On October 4, 2014 a new medication called Harvoni® (ledipasvir and sofosbuvir) was approved combining sofosbuvir and ledipasvir. This single daily tablet for the treatment of HCV genotype 1 is not used in combination with interferon. Two months later, Viekira Pak™ (ombitasvir, paritaprevir and ritonavir) was approved for those with HCV genotype 1 including those patients with compensated cirrhosis.
Hepatitis C genotype 3 is the second most prevalent in the United States. In July 2015 Daklinza™ was approved by the FDA for use with sofosbuvir as the first 12-week, all-oral treatment option for patients with HCV genotype 3.
There are contraindications with each of these medications and it is important to note that not all people are candidates for receiving them. Speak with your specialist.
For more information about HCV treatment options for various genotypes visit http://www.hepatitiscentral.com/medications-to-treat-hepatitis-c-a-timeline/.
Other Options
Finally, if the liver is severely damaged, a liver transplant may be recommended. End-stage liver disease (cirrhosis) due to chronic Hepatitis C viral infection is the number one reason for liver transplantation in the United States. During the transplant procedure, the diseased liver will be replaced with a healthy liver from an organ donor or from a live donor who donates a portion of their healthy liver. However, contrary to popular misconception, a liver transplant is not a cure for Hepatitis C. Unfortunately, the Hepatitis C virus recurs in the new liver in almost all cases, with fibrosis (scarring of the liver) or cirrhosis occurring in 10% to 30% of patients in as little as 5 years after the transplant.
Further studies are needed to develop better strategies to prevent recurrence of infection after a liver transplant as well as better treatment protocols after reinfection of the liver has occurred.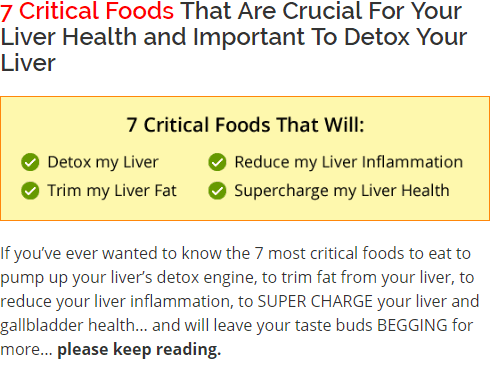 Askari, MD, PhD, Fred K., Hepatitis C: The Silent Epidemic. Da Capo Press, 2001.
Bruce, Cara and Lisa Montanarelli, The First Year® - Hepatitis C: An Essential Guide for the Newly Diagnosed. Da Capo Press, 2007.
Buhner, Stephen Harrod, Herbs for Hepatitis C and the Liver. Storey Publishing, 2000.
Centers for Disease Control and Prevention. "Hepatitis C Information for the Public" http://www.cdc.gov/hepatitis/C/index.htm Retrieved February 15, 2011
Cohen, Misha Ruth, Robert G. Gish and Kalia Doner, The Hepatitis C Help Book. St. Martin's Press, 2001.
Dolan, Mathew, The Hepatitis Handbook. North Atlantic Books, 1999.
Everson, Gregory T., Hedy Weinberg, Living With Hepatitis C: A Survivor's Guide. Hatherleigh Press, 1998.
Heathcote, Jenny, Colina Yim, Quynh Thai and Averell Sherker, Living with Hepatitis C: Everything You Need to Know.
Firefly Books, 2003.
Maddrey, Willis C., Conquering Hepatitis C. B.C. Decker Inc., 2000.
Palmer, MD, Melissa. Dr. Melissa Palmer's Guide to Hepatitis & Liver Disease. New York: Avery Trade, 2004.
Washington, Harriet A., Living Healthy with Hepatitis C. Dell Publishing, 2000.
The American Liver Foundation. "Hepatitis C" http://www.liverfoundation.org/abouttheliver/info/hepatitisc/ Retrieved February 15, 2011