Hepatitis C
What Alternative Therapies Are Used in the Treatment of HCV?
A survey presented at the 2004 American Association for the Study of Liver Diseases (AASLD) conference found that nearly 60 percent of Hepatitis C patients use alternative and/or complementary therapies. Given the low success rate and substantial side effects with current accepted medical therapy, this result is not surprising.
The three most common reasons given for choosing to use Complementary and Alternative Medicine (CAM) therapies were to improve quality of life, boost the immune system and slow disease progression.
What approaches are commonly seen for Hepatitis C?
There are many holistic and natural approaches for dealing with Hepatitis C. The most respectable approaches focus on protecting and supporting the liver and keeping the immune system healthy. There is no cure for Hepatitis C, natural or pharmaceutical, so many patients combine the two in order to optimize their health.
The most popular alternative therapies to support the liver for those with Hepatitis C are:
Single Herbal Remedies – This is the most popular CAM route chosen for treating HCV. Milk thistle in particular is the most researched and supported supplement to aid in liver health. Milk thistle's active ingredient, silymarin, is an antioxidant, hepatoprotectant, anti-inflammatory and stimulates the growth of new liver cells. Other herbal remedies include lecithin, licorice root, schizandra and Eclipta alba. Similarly, certain herbs and supplements are known to cause harm to the liver such as kava kava and vitamin A.
Chinese and Japanese Herbal Therapy
Acupuncture
Massage
Antioxidants
This information is intended for educational purposes only and should not be used in any other manner. This information is not intended to substitute for informed medical advice. You should not use this information to diagnose or treat a health problem or disease without consulting with a qualified health care provider.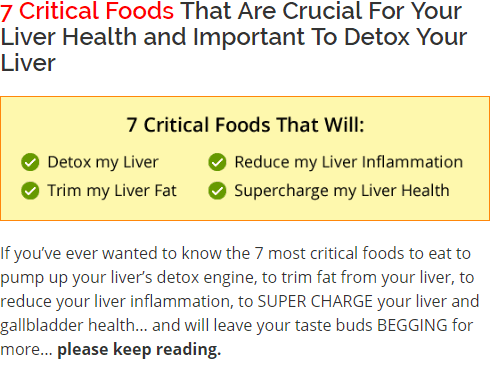 Askari, MD, PhD, Fred K., Hepatitis C: The Silent Epidemic. Da Capo Press, 2001.
Bruce, Cara and Lisa Montanarelli, The First Year® - Hepatitis C: An Essential Guide for the Newly Diagnosed. Da Capo Press, 2007.
Buhner, Stephen Harrod, Herbs for Hepatitis C and the Liver. Storey Publishing, 2000.
Centers for Disease Control and Prevention. "Hepatitis C Information for the Public" http://www.cdc.gov/hepatitis/C/index.htm Retrieved February 15, 2011
Cohen, Misha Ruth, Robert G. Gish and Kalia Doner, The Hepatitis C Help Book. St. Martin's Press, 2001.
Dolan, Mathew, The Hepatitis Handbook. North Atlantic Books, 1999.
Everson, Gregory T., Hedy Weinberg, Living With Hepatitis C: A Survivor's Guide. Hatherleigh Press, 1998.
Heathcote, Jenny, Colina Yim, Quynh Thai and Averell Sherker, Living with Hepatitis C: Everything You Need to Know.
Firefly Books, 2003.
Maddrey, Willis C., Conquering Hepatitis C. B.C. Decker Inc., 2000.
Palmer, MD, Melissa. Dr. Melissa Palmer's Guide to Hepatitis & Liver Disease. New York: Avery Trade, 2004.
Washington, Harriet A., Living Healthy with Hepatitis C. Dell Publishing, 2000.
The American Liver Foundation. "Hepatitis C" http://www.liverfoundation.org/abouttheliver/info/hepatitisc/ Retrieved February 15, 2011