Gallbladder Disease and Liver Health
What Causes Gallbladder Disease?
Types and causes of gallbladder disease include:
Gallstones (cholelithiasis) – the most common type of gallbladder disease. Hardened deposits of digestive fluid that can form in the gallbladder which vary in size from a few millimeters to a few centimeters. Two types of gallstones are cholesterol gallstones and pigment gallstones.
Cholecystitis (inflammation of the gallbladder) – caused by a gallstone getting stuck in the cystic duct, the tube that carries bile from the gallbladder. Infection, injury and tumors can also cause cholecystitis.
Polyps (growths of tissue in the gallbladder).
Chronic acalculous gallbladder disease – when the natural movements needed to empty the gallbladder do not work well.
Gangrene (death of tissue) or abscesses (pockets of pus).
Sclerosing cholangitis – swelling (inflammation), scarring, and destruction of the bile ducts inside and outside of the liver.
Congenital defects of the gallbladder (defects that are present at birth).
Tumors of the gallbladder and bile ducts.
Gallbladder cancer – a rare disease in which malignant (cancer) cells form in the tissues of the gallbladder.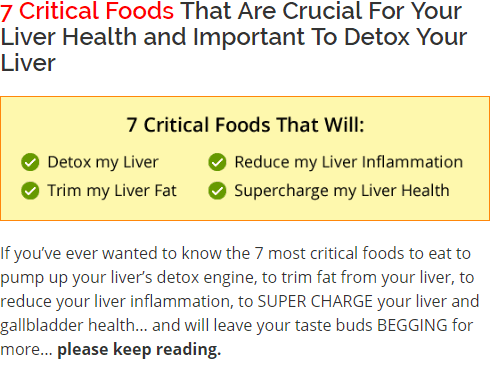 DetoxCompanion.com "Is a Liver Flush Dangerous?" http://www.detoxcompanion.com/liver-cleanse/21/is-a-liver-flush-dangerous/.  Retrieved April 20, 2011
eHowHealth.com "What Are the Dangers of a Liver Cleanse with Epsom Salt, Olive Oil and Grapefruit?" http://www.ehow.com/about_5202419_dangers-salt_-olive-oil-grapefruit_.html.  Retrieved April 20, 2011
MayoClinic.com "What is a Gallbladder Cleanse? Is it an Effective Way to Flush Out Gallstones?" http://www.mayoclinic.com/health/gallbladder-cleanse/AN01283. Retrieved April 20, 2011
Palmer, M.D., Melissa. Dr. Melissa Palmer's Guide to Hepatitis & Liver Disease. New York: Avery Trade, 2004
U.S. National Library of Medicine NIH National Institutes of Health "Gallbladder Disease" http://www.nlm.nih.gov/medlineplus/ency/article/001138.htm.  Retrieved April 20, 2011
WebMD "Tests Used to Diagnose Gallbladder Problems" http://www.webmd.com/digestive-disorders/tests-diagnose-gallbladder-problems.  Retrieved April 20, 2011
Worman, M.D. Howard J. The Liver Disorders and Hepatitis Sourcebook.  McGraw-Hill, 2006