30 Scoops: 30-Day Supply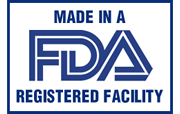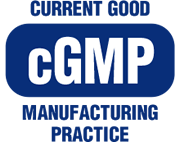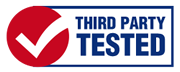 Amazing Ingredients Make One Deliciously Powerful Liver Support Protein Shake
Healthy – A fusion of protein, fruits, vegetables, antioxidants, probiotics, natural herbs, greens and liver nutrients that propel you to better liver, heart, digestion and overall health.
Simple – Add one scoop to water or your choice of milk, shake, and immediately feed your body what it needs.
Delicious – Flavored with cocoa, organic sugar and natural stevia, Chocolate UltraNourish has a phenomenal taste you'll look forward to drinking every day.
Gluten Free & 100% Vegetarian – Better digested by your body.
Read more about Chocolate UltraNourish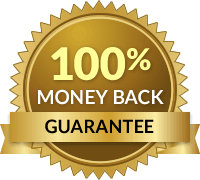 Risk-Free Money-Back Guarantee
Try Chocolate UltraNourish™ - Out of Stock risk-free for 90 days. If you don't love it, simply send it back for a full refund. No questions asked - For first time orders, we'll even pay for the return shipping.
Health in a Single Glass
Protein, fruits, vegetables, antioxidants, probiotics, natural herbs, greens and liver nutrients you need in one easy shake.
Simplified for Busy Lives
No blender needed, just add it to milk or water, shake, and go!
Taste You Won't Believe
Combining essential ingredients with cocoa, organic sugar and natural stevia, you'll want a shake every day.
Lightly sweet and utterly delicious, Chocolate UltraNourish is a premium superfood, plant-based protein shake mix that focuses on your liver, heart, digestion and immune system to provide you with TOTAL BODY support. Chocolate Ultranourish is so tasty you won't even remember that it contains protein, antioxidants, prebiotics, probiotics, greens, fruits and natural herbs, but your body will thank you.
UltraNourish, with its 1,950 mg Liver Support Blend, is the ONLY chocolate superfood, protein shake that ALSO FOCUSES ON YOUR LIVER. It's truly the ONLY TOTAL BODY superfood, protein solution on the planet.
Why Focus on Your Liver?
Your liver is your body's filter and cleaning system. In fact, you rely on your liver for more than 500 essential functions. And if it is not working correctly, it NEGATIVELY impacts your digestion, immunity, and blood sugar levels – just to name a few.
When it's not functioning properly, your liver struggles to remove toxins you naturally absorb through the environment and everything you ingest.
Your digestion suffers. You stop absorbing all the nutrients from your food. You have a tough time breaking down fats and cholesterol and removing them from your body. This puts your body, your heart, and your immune system at risk.
Your blood sugar levels fluctuate. Your liver cannot convert the correct amount of glycogen into glucose and release it into the bloodstream to normalize blood sugar levels.
In other words, all your vital systems – in fact, your total body health – depends on the health of your liver. Just like a filter, it can only take so much before it gets sluggish and doesn't work as effectively as it should.
That's why UltraNourish includes a specially designed liver supportive blend in addition to all the protein, fruits, vegetables, antioxidants, and probiotics you need for total body health.
With 1,950 mg of proven liver beneficial ingredients – including milk thistle, artichoke, turmeric and chicory – UltraNourish regenerates, protects, and improves your liver function.
This means
Producing new healthy liver cells and enzymes
Reducing fat accumulation in your liver
Decreasing inflammation in your liver and throughout your body
Improving your liver's ability to remove damaging toxins and better perform its more than 500 functions
Eliminating free radicals which wreak havoc on your health
Now You Have Options
Our Unflavored UltraNourish was intentionally created without any sweeteners and flavors. We developed it this way so you could have the freedom to create your personalized shake, using any juices, milk, fruits, greens and nut butters YOU preferred.
But what about those days when you don't have extra time to create a personalized shake?
Using natural flavors, stevia and organic cane sugar, Chocolate UltraNourishis a delicious alternative for those wanting to simplify their shake-making routine. Just add water or milk, shake it up, and you have a delightfully healthy shake ready in seconds!
Like we said, now you have more options. Mix up an Unflavored UltraNourish shake when you have time to prepare ingredients for a customized shake – or simply add a scoop of mouthwatering, Chocolate UltraNourish to water or milk. Either way, you're nourishing your liver and your entire body!
No Other Products Can Compare
UltraNourish unflavored and chocolate contain the highest-grade and most potent ingredients available in their proper quantities to do you the most good. No expense has been spared in bringing you these two total body solutions. If it's in UltraNourish, it's in there for a reason.
UltraNourish Truly Stands Out from the Competition
With UltraNourish, you'll get the liver protection plus the fruits, vegetables, protein, antioxidants, probiotics and more that are missing from your daily diet, all in the proper amounts necessary to maximize your total health. Plus it's 100% vegetarian and gluten free.
I have taken this for quite some time now. Great results !
Health, this ensured that I was taking in the correct vitamins for a healthy liver
Works Well
Tastes just fine. And does the job.
Good healthy shake
I love this stuff just wish the price would come down a tad and that they would add cacao
Excellent product
Cant say enough good stuff about this product. Great taste, especially with almond milk. I look forward to this shake everyday.
Great Value!
I was using Shakeology vegan daily but the price was crazy expensive! This is the closest texture that I've found to the Shakeo vegan, which is really important to me...more like an iced coffee rather than a milkshake. Not as frothy. Taste is pretty good. I add almond milk, ice, PB powder and honey.
too sweet
Next to impossible to drink it as a smoothie , way ,way , way too sweet. Tastes like a birthday cake covered by honey or seething like that. Health conscious folks don't drink liquid sugar for breakfast , don't eat sugary doughnuts , don't consume 100 -200 grams of HFC per day , they have refined taste buds , for them this level of sweetness can be nauseous. Anyway , what I plan to do is add more liquid , avocado , lime juice to somehow mask sweetness , optional cinnamon / vanilla extract , ice cubes and turn it into healthy ice cream. Well see how it works....
Reply from Natural Wellness
We're very surprised to hear that you aren't enjoying Chocolate UltraNourish, as we've actually received a lot of positive feedback on this flavor. Chocolate UltraNourish is sweetened with organic cane sugar (NOT high-fructose corn syrup) as well as stevia leaf extract, which can be an acquired taste if you're not used to the flavor. We recommend using less than a full scoop until you find the right amount that works for you. We think that adding cinnamon or vanilla extract will be a great complement to the chocolate flavor! If you're still finding it too sweet for your taste buds, you may prefer our original UltraNourish, which is unflavored and unsweetened, and can be customized to suit your individual tastes.
Very good product. Does just what it says it Nourishes ...
Very good product. Does just what it says it Nourishes you!
Great Taste!
The taste is fantastic. I toss 1/2 of a frozen banana and a scoop of natural peanut butter when I want to jazz it up. Yummy!
Four Stars
Not bad tasting but you can still taste a little chalky effect. The chocolate helps.
Healthy and Nutritious Supplement
I've been trying to gain some weight and use this as an addition to my regular meals. Fortunately, it's easy to consume due to the very pleasant taste and texture. Since I'm trying to improve my health, I chose this product for its nutritional value. I think this is a very good choice for my situation.
I love this product, not only do you know you're getting such healthy nutrition, it tastes delicious and really works. I had something happen to me years ago that caused liver spots all over my arms and quite a bit on my face, some cleared up over time, but since I started taking this, they are almost all gone and my skin looks healthier because I believe this is doing an overall healing in my body. I have been taking natural remedies for a long time and this is the first time I look forward to taking my supplements because it tastes so good, for me, it's my chocolate milk shake everytime I take it, I strongly recommend it !!!
I started using ultra nourish a week ago I'm still amazed at how energetic i have become and the pain under my rib is gone ,, i recommend this product to anyone who has liver disease and the health at large Thanks
This is the best protein shake mix I have ever tasted - no...
This is the best protein shake mix I have ever tasted - no grainy whey taste. Its filling too without that nauseous feeling I get from sugar protein shakes because it has stevia. I love the fact that it has liver, digestive, cardio, and immune support along with probiotics, greens, fruits and vegetables. I make a shake with Odwalla blueberry juice, cherries, vanilla yogurt, and a banana and I get a full feeling and energy for hours.
And it is so sweet. I haven't seen any nutritional value in it ...
This is the yuckiest tasting stuff I have ever had. And it is so sweet. I haven't seen any nutritional value in it other than what it says on the label, which really tells you nothing. I will not recommend this nor buy it again.
Awesome product
This delicious product has changed my life. First and foremost the chocolate is so tasty. It does not taste like just any protein powder. One scoop with milk is just as good as a meal for me. I am losing fat and gaining muscle. I feel energized and have much more energy if I drink it every day. Not a bad ingredient in it. All in all great product definitely 5 star worthy. Way to go Natural Wellness!
I'm a believer!
So you ask "What does it taste like?" Greatest shake ever! I have had other expensive "best quality" shakes and this is by far the best ever!! Drink it with some milk and it tastes just like one of those fudge Popsicle! I'm not joking...just like it!
I'm a believer! I really like the flavor, this stuff taste amazing similar to a chocolate milkshake and it does indeed work to give me energy. I have a single serving of this breakfast, I blend 1 scoop with 8oz of milk and a banana. At lunch time a scoop with OJ and some fruit - and nothing until dinner - WOW! I have a desk job with not a lot of walking involved, but I find myself getting up from my desk more often, as my energy level is so high that I don't want to sit still. I'm not jittery, I just want to move! I have mixed it per the directions.
After drinking this, I just feel energized and productive.
I feel like I don't even need my afternoon nap anymore, and I am able to focus on other things.
This won't magically make you skinny again; however after drinking this, I feel energized and productive. What you need to do is eat this for breakfast and lunch rather than anything else. It tastes amazing. Drink water in between to keep yourself full. I'll say it one more time this stuff taste amazing its similar to a chocolate milkshake.
I will definitely be purchasing this again.
Five Stars
It's a great shake that taste even better
Great Shake to start the day
Exceptionally delicious and easy to mix with my favorite ingredients: banana and frozen blueberries. I use water as my base and enjoy this for breakfast every day. I feel like I'm starting my day right. It's easy to digest and keeps me satisfied and full all morning long.
I had purchased the original ultranourish and it was okay, but it does take work to put it into a drink of sorts and take everyday. I thought I would give the chocolate a try and glad I did. Taste much better than the original. As soon as you open the container you smell chocolate. My wife can't help but to come into the kitchen whenever I open the container to smell the air, lol. I like it, but I have hard time with sweets in the morning, so I moved my shake into the evening. So now it is my night time snack. I am happy they came out with a flavored version. Now those of us with liver issues can have something sweet without compromising our health. Thanks Natural Wellness
Workable sweetness with a bump of energy
I purchased this on a friend's recommendation. I was looking for a protein powder to help me feel full, and NOT looking to bulk up. This seemed like a winner given all the greens, vitamins & anti-oxidants. Also, the more I looked into product, it provides your body with some great fuel, including liver support. I do not have any liver concerns, but do LOVE wine, so figured this could only do my body good.
Now for taste, I have used this for a few days now. First day, I blended it into my morning smoothie & it was way too sweet. In that smoothie I used 8oz unsweetened vanilla almond mild, one SUPER ripe banana, a handful of frozen strawberries & 1 tblsp of non-fat greek yogurt. I drank it and got a cavity (totally kidding)! However, about an hour or so later I am sitting at my desk at work & I just felt better. More aware, more alertness...coincidence??
The next day, determined to get my money's worth, I blended again into a smoothie & WALLA...found my magical recipe! 8.5 oz of unsweetened vanilla almond mild, 1tblsp of non-fat greek yogurt (oh I use plain yogurt), a handful of frozen strawberries, 1tblsp of smooth peanut butter, 1 tblsp of rolled oats & a dash of chia seeds. Holy goodness! Next I want to sub out the frozen strawberries for frozen avocado. In my opinion, the banana that most smoothies call for just increases the intensity of sweetness, not needed. Oh, and same thing has happened day 2 & 3, just so aware at work & feel really good. You know that feeling you get after you work out in the morning.... like an endorphin rush... sort of like that.
I am going to continue to use it for the month's worth that is in the container, but so far a winner. I see they also have an unflavored. Anyone have experience with this one?
I was excited when this product came out because the unflavored version took too much work to make it palatable. I just don't have time to get fruits and peanut butter and such together just to make a shake. I mix the chocolate one with just skim milk and shake it. I've also blended it with just almond milk and ice for a thicker shake. I wish I could use the unflavored but it was just too time consuming in the morning or afternoon.
Usage
Mix, shake or blend Chocolate UltraNourish with water or your favorite milk. For a different spin, try adding fruit, greens, superfoods, boosters, spices, ice, and more to make smoothies that are as unique, delicious, and super swanky as you are. Intended to be taken once daily.
Warnings
Please consult with a health care professional before starting any diet, exercise or supplementation program, before taking any medication, or if you have or suspect you might have a medical condition, are currently taking prescription drugs, or are pregnant or breastfeeding.
Milk thistle (silymarin) may reduce the effectiveness of oral contraceptives, therefore backup birth control methods should be used while taking any products containing milk thistle.
If you are allergic to pineapple, latex, wheat, celery, papain, carrot, fennel, cypress pollen, or grass pollen, you might have an allergic reaction to bromelain which is contained in this product.
Ingredients
Taste-Tested APPROVED Chocolate UltraNourish Alternatives
While Chocolate UltraNourish tastes great mixed with just water or milk, we also have some great recipes you can use with Chocolate UltraNourish. When you want to try something new these taste-tested options are are here if you want to spice things up!
Tastes just like a Butterfinger® candy bar (except healthier)!
2 cup unsweetened almond milk
1/2 cup cold water (use less for a thicker shake)
1 cup ice cubes (about 5 large cubes)
1 heaping tablespoon peanut butter
1 1/2 tablespoons butterscotch instant pudding mix
1 scoop Chocolate UltraNourish
Place everything into a blender and blend until smooth.
In the mood for a hint of mint? Whip up this York® Peppermint Pattie inspired smoothie!

1 slightly ripe banana
1 cup unsweetened almond milk
1 cup ice cubes (about 5 large cubes)
1/2 teaspoon alcohol-free peppermint extract
1 scoop Chocolate UltraNourish
Place everything into a blender and blend until smooth.
About Us
Natural Wellness® supplements are recommended by healthcare professionals and are sold around the world. When developing, formulating and producing supplements, Natural Wellness® focuses on science, quality, and proven performance. Ingredients used are of the highest quality, and all supplements are manufactured in the USA under strict current Good Manufacturing Practice (cGMP) regulations ensuring all safety and quality standards are met.
100% Guaranteed
All products are guaranteed to give you 100% satisfaction in every way. If you are not completely satisfied with a product you purchased for any reason, return it to Natural Wellness® within 90 days of purchase, and you will be issued a complete refund of the purchase price (less shipping and handling).
For any nutritional product you try for the first time, in addition to refunding you the purchase price, you will be refunded your shipping and handling, AND Natural Wellness® will even pay for the return shipping. Natural Wellness® truly takes the risk out of trying something new.
This is just one component of Natural Wellness' Super 7 Satisfaction Guarantee - which provides you with a risk-free, 100% money-back guarantee - along with the finest quality, service and security available online today.