StressCare
Upgrades Energy While Lowering Stress - 120 Vegetarian Capsules: 30-Day Supply
120 Capsules: 30-Day Supply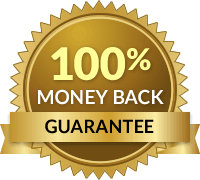 Risk-Free Money-Back Guarantee
Try StressCare risk-free for 90 days. If you don't love it, simply send it back for a full refund. No questions asked - For first time orders, we'll even pay for the return shipping.
Benefits
A Powerful Antioxidant
Relieves stress, fatigue, frustration, mood swings and sleeplessness
Contains Chyavanprash, a traditional tonic and rejuvenating recipe
Supports general fitness and overall well-being
Contains herbs high in antioxidant content
Upgrades your energy and lowers your stress level, relaxing the mind and body
Preserves your adrenal function and supports normal levels of the stress hormone cortisol
Healthy living under certain conditions can be undermined by stress. Coping with the consequences of stress is fast becoming a cornerstone of health and well-being.
StressCare® is a completely natural proprietary herbal formula which assists in preserving the naturally existing anti-oxidative system within the body's cells. It supports healthy and normal functioning adrenal gland cells and brain cells.
While each capsule contains 750 mg of a proprietary blend of ingredients the following key ingredients have been included:
Chyavanprash - While composed of more than 40 herbs, Chyavanprash is considered a single entity and is the best known herbal concentrate in Ayurveda. For centuries, it has been the cornerstone of an all-around health optimization regimen. Its adaptogenic properties make it an excellent anti-aging and anti-stress tonic.
Ashwagandha - Improves the body's ability to maintain physical effort and helps the body adapt to various types of stress. Perhaps the most famous ayurvedic rejuvenative botanical, Ashwagandha is used in many tonics and formulas.
Arjuna - The herb of choice in Ayurveda for cardiovascular health. Arjuna's lipid regulating benefits have been linked to its ability to modulate the blood's absorption of lipids.
I started taking this over a year ago to destress and help balance my endocrine system. I'd been diagnosed with sleep apnea, as well as, a thyroid nodule which two doctors wanted to just "watch" for a year. It took more than a couple of months, but my daytime energy and nighttime sleep are much better. Meanwhile, the nodule in the center of my thyroid isthmus has been shrinking. Despite lack of FDA and AMA recommendations, I look forward to continued improvement of my symptoms. I think this is a great product with no obvious side effects.
I am a HCV survivor with Rheumatoid arthritis. I have Cirrhosis and am chronically fatigued. I have changed the way I eat and approach stress as I have been depressed over 20 years with HCV treatments and issues. The meds I have been put on over the years have only further taxed my adrenals! STRESS CARE from Himalaya has been in my cabinet for a couple of years now and has made a difference for me! I have been taking it only at night, but am going to start taking it in the mornings also as I work out four days a week at the gym and have really been attacking the caffeine instead of resting my body and mind! The struggle is real. Give it a try.
Usage
Take 2 capsule twice daily, preferably with meals. At this recommended dosage one bottle will last 30 days.
Allow several weeks for full benefit. The use of natural products provides progressive but long-lasting results.
Warnings
Please consult with a health care professional before starting any diet, exercise or supplementation program, before taking any medication, or if you have or suspect you might have a medical condition, are currently taking prescription drugs, or are pregnant or breastfeeding.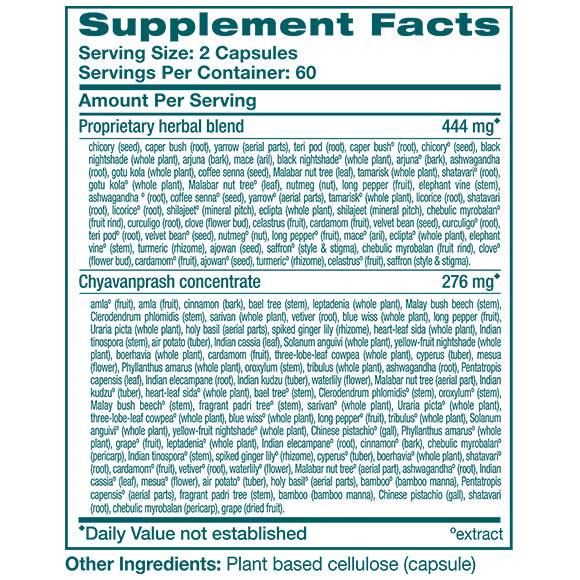 About Us
Natural Wellness® supplements are recommended by healthcare professionals and are sold around the world. When developing, formulating and producing supplements, Natural Wellness® focuses on science, quality, and proven performance. Ingredients used are of the highest quality, and all supplements are manufactured in the USA under strict current Good Manufacturing Practice (cGMP) regulations ensuring all safety and quality standards are met.
100% Guaranteed
All products are guaranteed to give you 100% satisfaction in every way. If you are not completely satisfied with a product you purchased for any reason, return it to Natural Wellness® within 90 days of purchase, and you will be issued a complete refund of the purchase price (less shipping and handling).
For any nutritional product you try for the first time, in addition to refunding you the purchase price, you will be refunded your shipping and handling, AND Natural Wellness® will even pay for the return shipping. Natural Wellness® truly takes the risk out of trying something new.
This is just one component of Natural Wellness' Super 7 Satisfaction Guarantee - which provides you with a risk-free, 100% money-back guarantee - along with the finest quality, service and security available online today.