The Best is Yet to Come!
For a Limited Time, Ron is Giving You a Gift You Can't Afford to Miss…
When Ron decided that he wanted his story to be shared with the world, it brought up emotions in him that he hadn't experienced in a long time.
He's one of the most passionate people in the world when it comes to helping others recover from hepatitis C, and other liver related health problems. His goal with this gift is to give as many people the keys to finally experience liver health like never before.
So, for a limited time, Ron is giving you his favorite liver health supplement, UltraNourish, at a MASSIVE discount. This is the very same supplement Ron takes every day to ensure his liver gets royal treatment.
"Chocolate UltraNourish is hands down the most delicious liver health shake I've ever had. I actually look forward to drinking a shake every day, especially after I go to the gym, because the chocolate flavor is out-of-this-world. I change things up from time to time and mix my Chocolate UltraNourish with ice, 10 ounces of unflavored almond milk, a teaspoon of peanut butter, half an avocado, about ½ ounce of blueberries, or whatever I have on hand, and blend. It's such a daily treat that I even forget it contains protein, antioxidants, prebiotics, probiotics, greens, fruits and natural herbs."
UltraNourish is the ONLY Chocolate Superfood, Protein Shake that Also Focuses on Your Liver Health
UltraNourish detoxifies your liver, and your body like nothing else on the market because it combines protein, fruits, vegetables, antioxidants, probiotics, natural herbs, greens and liver nutrients that propel you to better liver, heart, digestion and overall health.
FACT: The liver filters over a liter of blood each minute, removing toxins such as air pollutants, pesticides, cigarette smoke, environmental chemicals, alcohol, and prescription and non-prescription drugs. Supplementing with an EXPLOSIVE formula like UltraNourish gives your liver the helping hand it desires and deserves.
The story of UltraNourish started when Ron set out on a journey to develop the world's most delicious and powerful liver health SUPER food protein shake on the market. Hundreds of hours were spent by Ron and his team researching the finest ingredients that would pack the biggest liver health punch. The formula they came up with is nothing short of amazing!
UltraNourish is truly like nothing you've ever experienced before. We've tested the other products on the market and UltraNourish is light years ahead on taste, and total body health, guaranteed.
Do you think Ron would feed his body a sub-par liver health shake after living through the NIGHTMARE of hepatitis C? Of course not!
Ron puts his heart and soul into every product he and his team develops because he's been where other liver health sufferers are at. He knows what the liver needs to perform like a finely tuned engine, and with Ron's help, UltraNourish has become known as the Gold Standard on the market.
Although our competition tries, nobody comes close to the game-changing flavor, liver health nutrients, and TOTAL body health that Chocolate UltraNourish delivers.
Claim your gift today. Simply enter coupon code W-UNGIFT at checkout to claim your one time discount.

But You Must Hurry… Here's Why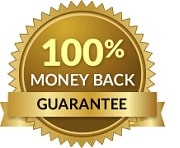 You owe it to yourself to click the link below, and learn more about UltraNourish. Discover why so many of our customers trust UltraNourish for their liver and total body health. We guarantee you'll love it, or we'll give you a 100% refund of your money, no questions asked.
Act today before this offer is gone. All you have to do is enter coupon code W-UNGIFT at checkout to claim your one time discount.
---
Ron's Daily Routine
Three Critical Liver Supplements
Remember, Ron told you about some of the supplements he takes as part of his daily regimen. Well, here they are again:
UltraThistle (the World's most absorbable and effective milk thistle) to protect his liver and rebuild healthy liver cells
Clinical LiverSupport – If he does have an alcoholic drink or two, or veers off his diet with some fried food, he will give his liver extra love by taking Clinical Liver Support because it prevents liver fat accumulation, neutralizes toxins, helps repair liver cells, and reduces liver inflammation.
UltraNourish helps him stay on track eating healthy, as well as keeping his weight in check while giving him beneficial liver herbs, greens and superfoods. It helps to detoxify his liver and body while also protecting his heart and improving digestion
You can get these three best-selling supplements together in the Ultimate Liver Protection Package. By getting all three supplements you're putting yourself on the best path for liver wellness, plus you'll SAVE BIG when you get the whole package.
Just imagine the feeling of relief you'll get when you start your days fulfilling your body's need for protein, fruits, veggies, greens, antioxidants, and probiotics along with liver supportive herbs with your daily Chocolate UltraNourish shake.
Think of the impact on your liver and overall health you'll be making by simply taking the highest potency milk thistle on the market, UltraThistle, along with the 12 supplements in Clinical LiverSupport that address all your liver needs.