POWERFUL LIVER DETOXIFIER
A renowned and trusted herbal combination supplement for the liver.
Try it Risk-Free - $17.95
Learn more
Save 20% on all orders of $75 or more. And FREE shipping! Expires 9/30/2014.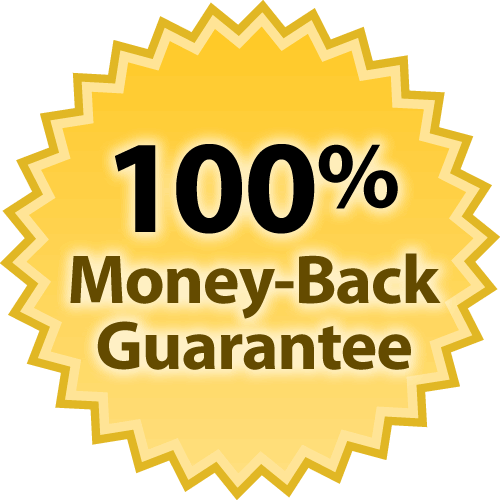 Risk-Free Money-Back Guarantee
Try Liv.52 risk-free for 30 days. If you don't love it, simply send it back for a full refund. No questions asked - For first time orders, we'll even pay for the return shipping.
A Powerful Liver Detoxifier
Liv.52® (Livercare) was introduced in 1955 by Himalaya Herbal Healthcare as a specially formulated proprietary herbal formula for healthy liver support. Proven effective in over 182 clinical studies, Liv.52® is recognized by thousands of health professionals as one of the most effective liver support formulas.
Product Description
Liv.52® simply ensures optimum liver function. Through the protection of the hepatic parenchyma, and by way of its potent antioxidant properties, Liv.52® acts as a powerful detoxification agent. It neutralizes all kinds of toxins and poisons from food, water, air and medications - all sources of detrimental effects on the liver. Counteracting those hard-to-avoid poisons and therefore protecting one of the body's most important organs, Liv.52® has enormous health benefits for everyone.*
Alcohol users particularly found Liv.52® helped them maintain a healthier liver. It also helps people taking allopathic medications who want to protect themselves against the damaging hepatotoxic side effects of those medications.*
Main Ingredients
Himalaya Herbal Healthcare formulas are derived from traditional ayurvedic remedies whose key ingredients are combined to achieve safe and synergistic effects. One active ingredient may be buffered by others, while certain ingredients play the role as adjuvants by strengthening the digestive system or helping to remove wastes. Others are included to increase bioavailabilty and enhance absorption. No single active constituent has the broad activity of the entire plant and no single plant has the activity and safety of carefully formulated blends.
Caper bush (root) - Well-documented hepatic stimulant and protector. Improves the functional efficiency of the liver.
Chicory (seed) - Powerful hepatic stimulant, increases bile secretion, acts on liver glycogen and promotes digestion.
Black nightshade (whole plant) – Promotes liver and kidney health and has shown hepatoprotective activity in cases of toxicity induced by drugs and chemicals.
Arjuna (bark) – Tonic for heart and liver. Regulates hepatic cholesterol biosynthesis.
[Cassia occidentalis] (seed) – Digestive and hepatic tonic.
Yarrow (aerial parts) – Stimulative tonic for the liver.
Tamarisk (whole plant) - Hepatic stimulant; also provides digestive support.
Interested in Liver Detoxification and Support? Try these products below:
Physician formulated & Comprehensive

Clinical LiverSupport addresses all your liver's needs.

A must for those with liver concerns!

Comprehensive liver support formula, containing a synergistic combination of B-vitamins, minerals, botanicals and other nutraceuticals

Detoxify your liver today!
Reviews
"Use in combination with [UltraThistle] was diagnosed with HCV in 1999. Great product and GREAT customer service, very flexible auto ship program. The best in the industry."

- Anonymous.
Usage
Each bottle of Liv.52® contains 90 easy-to-swallow, vegetarian capsules. It is recommended that one capsule be taken twice per day before meals.
Caution:
Please consult with a health care professional before starting any diet, exercise or supplementation program, before taking any medication, or if you have or suspect you might have a medical condition, are currently taking prescription drugs, or are pregnant or breastfeeding. Not recommended for those with bile duct obstructions or gall stones. The use of natural products provides progressive but long-lasting results. Allow several weeks for full benefits. Keep out of direct light and out of reach of children.
Ingredients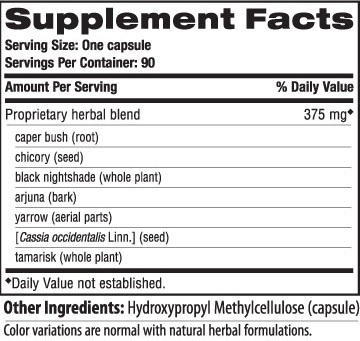 About Us
Founded in 1996, Natural Wellness® continues its mission to help people live healthier more productive lives through the use of education, complementary therapies and products.
Our supplements are recommended by healthcare professionals and are sold worldwide. When developing, formulating and producing supplements, we focus on science, quality and proven performance. All ingredients used are of the highest quality, and all supplements are manufactured in the USA under strict current Good Manufacturing Practice (cGMP) regulations ensuring all safety and quality standards are met.
Through our professional healthcare education division, our many health newsletters and related informational websites, and our personal and professional supplements and products, we help healthcare professionals, individual consumers, their families and friends make informed choices about their health.
We research extensively to find the best and often hard to find products to offer you. Our DVDs, books, CDs and numerous therapeutic tools are hand-picked for their ability to educate, stimulate new ideas and promote valuable healthcare and self-help skills. Many of which are hard to find anywhere else.
Whether you are looking to support your body's natural healing ability or to protect yourself from today's health challenges, we at Natural Wellness® strive to educate and empower you to actively take control of your health through natural and integrative solutions - so you can enjoy a long life of health and wellness.
Natural Wellness® recognizes the importance of being active in and giving back to the community. Among the worthy causes we contribute to are Bastyr University, National Hepatitis C Coalition, Inc., Children's Cancer Recovery Foundation, National MS Society, and Special Olympics New York. We also proudly participate in the Toys for Tots Foundation, the American Red Cross "Holiday Mail for Heroes" program, and donate regularly to local food pantries in our community.